Shop for Air Purifiers Online
Stay Home, Stay Safe
with Clean Air




Breathe easy with our range of air purifiers
Enjoy clean air at home and keep your family healthy with Andatech's range of air purifiers. Equipped with the best air filters, latest air purifying technology and advanced user features. Our air cleaners are designed for maximum performance while integrating aesthetically pleasing design and functionality.
Need assistance choosing the best air purifiers for your needs? Compare air purifiers online using our handy comparison table below. You can also contact our friendly customer service team for a personal recommendation based on your needs.
---
Air Purifiers
---
Say hello to the
NEW Ionmax website

We're thrilled to unveil our brand new Ionmax website. We've made it easy for you to shop all your favourite Ionmax products, from air purifiers and dehumidifiers, to heaters and humidifiers. Our range of Ionmax products is sure to suit your clean air needs.
redirects to ionmax.com.au
Benefits of an air purifier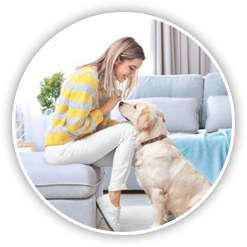 HEPA Air Purifiers Remove over 99% of Airborne Pollutants
HEPA filters, or High Efficiency Particulate Arrestance filters, are found in most of our models. All HEPA filters are designed as 0.3 microns to stop the majority of harmful particulates. A high quality air purifier HEPA filter draws and traps airborne particles at a rate of more than 99%. This eliminates many fine particles and allergens from the air that you breathe.
That's why an air cleaner with HEPA air filter is the top pick for those with allergies or pets at home. Contact us to find out where to buy an Ionmax HEPA air purifier Australia wide.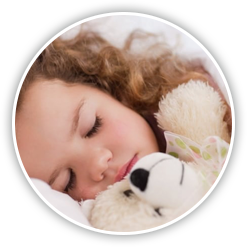 Air Filters and Ultraviolet Germicidal Irradiation (UVGI) to Sterilise and Inactivate Microbes

Other than HEPA filters, Ionmax air purifiers include a range of filtration and sterilisation technology.
This includes ultraviolet germicidal irradiation (UVGI), which uses a UV light to inactivate microbes such as viruses and bacteria trapped on filters. Other than that, a Titanium Dioxide filter adsorbs and reacts with gaseous pollutants when irradiated with UV light. Additionally, active carbon filters deactivate harmful gases, odours and Volatile Organic Compounds (VOCs).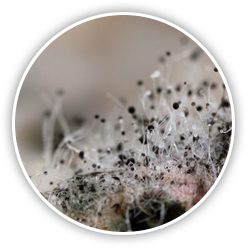 Enjoy a Healthier and Happier Home
We understand the importance of usability and efficiency. That's why Ionmax appliances are designed to be user-friendly, compact and stylish. Plus, they integrate advanced technology, filters, and user interfaces. Our units include many useful features such as air quality indicators, filter replacement indicators, and cleaning reminders.
Some include remote control, soft touch panels, and various modes. For example, sleep mode that automatically adjusts the LCD brightness and fan levels. Designed specifically with the user in mind, our units are great for all family members. They're especially good for those with allergic reactions, pet owners, children, and seniors.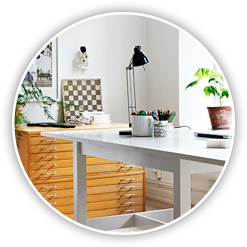 For Cleaner, Healthier Air at Home and in the Office

With an air purifier from Ionmax, enjoy cleaner air free of pollutants in your home or office. Our wide range of air purifiers offers you a portable and stylish home air cleaning solution. Our air cleaners are designed to fit in with any interior, and compact enough to move around different rooms.
Get the ION390 - the best room air purifier for large rooms up to 60 sqm. Models like the Breeze ION420 UV HEPA Air Purifier are great as an office air purifier thanks to its small and sleek design. Energy efficient and priced affordably as well, Ionmax air purifiers make clean and healthy indoor air accessible to everyone.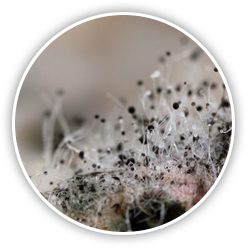 An air cleaner and purifier helps to filter the air of dust, hair and dander. At the same time, it helps to remove airborne allergens, bacteria, viruses, odours and harmful chemicals from the air.
Plus, they have added features such as negative ionisers, UV germicidal lamps and improved filters.
With that, Ionmax air purifiers help to ensure clean, healthy air anywhere and anytime.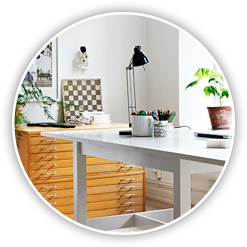 Important for Indoor Air Quality

Ionmax air purifiers are also endorsed by Dr Cameron Jones, Australia's premier indoor air quality expert.
Our air cleaners range in Australia now also includes genuine licensed Marvel air purifiers. The models feature Captain America, Iron Man, Spider Man and Black Panther. We have multiple models with a varied price range- we have something for everyone!
Compare Ionmax Air Purifiers
With so many choices of air purifiers and air filters available, it can be hard to make a decision. To decide which model is the best air cleaner for your needs, scroll down below. Our comparison chart aim to help you in making that decision.
Check out each model's specifications and features to learn more about how they compare to each other. For example, are you looking for the best room air filter for large rooms or medium sized rooms? An important factor is the suitable coverage area. Check the model's specifications table to find out. Our units also allow you to adjust the fan speed for power saving or maximum air cleaning modes.
Are you after the best allergy air purifier? If you have pets, allergies or asthma, opt for an air purifier with HEPA filter. The HEPA filter helps to remove over 99% of dust and nasty allergens from the air. You may also want a HEPA air purifier with UV germicidal light that will inactivate microbes such as viruses and bacteria that are trapped on the filters.
Unsure of which model or HEPA filter air purifier you need? Contact us for assistance or a recommendation. Our customer service team will be happy to assist you.
Learn More about Air Filters and Air Quality
Learn more about air purifiers, how they work and the different air filters and what they do. Explore various issues about indoor air quality and pollution, and how to minimise indoor air pollution using simple methods.
What do the different air purifier filters do?

What each air purifier filter does and how they work.
We answer some of the most common questions about air purifiers.
Air Pollution Indoors: Causes, Risks, and Prevention

The different causes of indoor air pollution and how to prevent them.
Common Household Cleaners Linked to Indoor Air Pollution

What dangerous volatile organic compounds (VOCs) lurk in your home? Find out here
What are negative ions, what do they do and how do they benefit you?
UV Air Purifiers – How Does Ultraviolet Work?

What does the UV in some purifiers do and how do they help with indoor air quality?
How to Maintain Good Indoor Air Quality When You Have Pets

Learn more on how pets affect indoor air quality and how to maintain healthy indoor air.
Indoor Air Quality Infographic
Infographic on how indoor air quality affects us, and how we can improve indoor air quality.
Is New Car Smell Bad for Your Health?

What chemicals are in the new car smell and how do they affect our health?
How to get rid of cigarette smoke odour indoors

how to remove the smell of cigarette smoke from your home and leave it smelling clean (and healthy!) again.
What are allergies and how do we prevent them?

Infographic video on what allergies are, why we get them and how to prevent them.
Cleaning Tips for Allergy and Asthma Sufferers

Check out our tips, compiled from allergy asthma experts, on how to avoid allergy symptoms while cleaning your home.
What can an air purifier do for asthma?

The benefits of an air purifier for asthma sufferers - what they do and how they can help relieve asthma triggers.
Infographic: Houseplants that Improve Indoor Air Quality

Discover the noxious gases that are actually polluting your home and which specific plants can combat them!
4 Ways to Improve Indoor Air Quality

Some simple but important things you can do to improve indoor air quality.