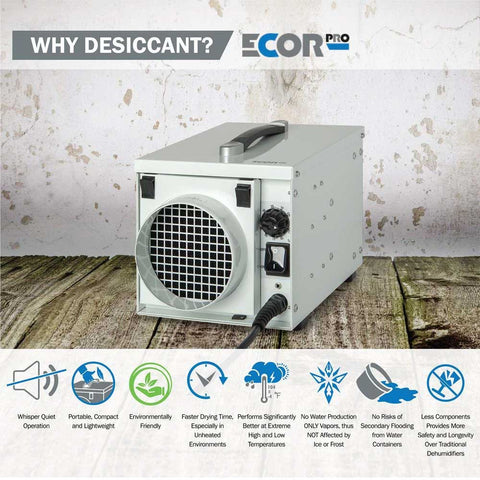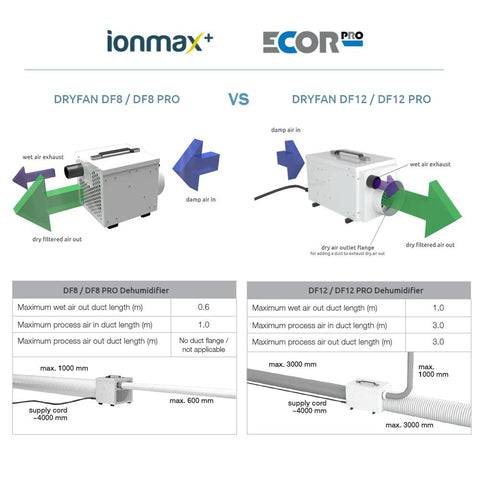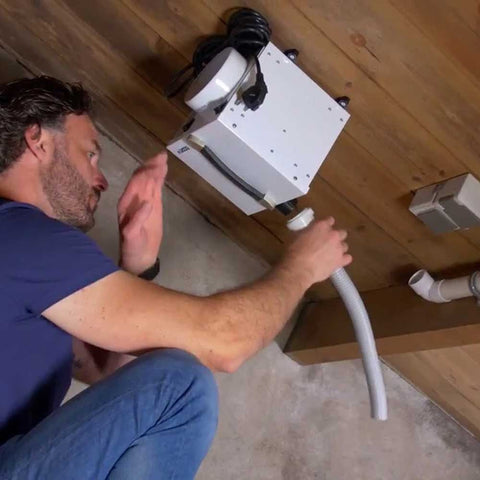 Ecorpro
Ionmax+ EcorPro DryFan® DF8 Industrial Desiccant Dehumidifier 8L/Day
Checking local availability
Industrial-grade desiccant dehumidifier for the home or office. Can be run for 24 hours a day and connected to multiple rooms as a central dehumidifier! Remove up to 12L of moisture a day and to as low as 10%RH.
The Ionmax+ EcorPro DF8 Commercial Dehumidifiers are fully automatic, industrial-strength desiccant dehumidifiers designed to operate 24/7 under normal and harsh conditions.
The DryFan® dehumidifiers have been tested and improved to dry areas with temperatures as low as 20°Celcius - 4 to 7 times faster than traditional dehumidifiers.
Features
As a ducted dehumidifier, the DryFan® is fully automatic with no buckets of water to empty every day Small and portable, the DryFan can be installed in the engine compartment, sail locker, holds, or the cabin areas
The heavy-duty dehumidifier continues to work even at temperatures -20°C to +40°C (-4°F to 104°F)
Metal construction on the inside and out - designed for long-term use and to cope with moving the unit on a frequent basis if needed.
Industrial dehumidifier for 24/7 use
Removes up to 8 litres of moisture per day
Metal construction with tough epoxy paint finish UK patented design
Continues operating in temperatures as low as -20°C Dries 4 to 7 times faster than traditional dehumidifiers
Customisable installation - use as a freestanding unit or mount in any configuration
Safe to use - the patented technology is both safe and energy efficient and can never overheat to hazardous temperatures, even if vents become accidentally blocked
Auto reset operation when the power supply returns after an interruption
Remote Humidistat option available for purchase
Powerful DryFan® technology
Patented desiccant rotor absorbs almost all moisture of the air with its honeycomb hygroscopic membranes. 

Continuous 24/7 operation

Works even at -20°C temperature


Customisable installation

Read and download the user manual
DF12
5 Star service, Advice, Delivery...Product quality & performance is 5 Star!!