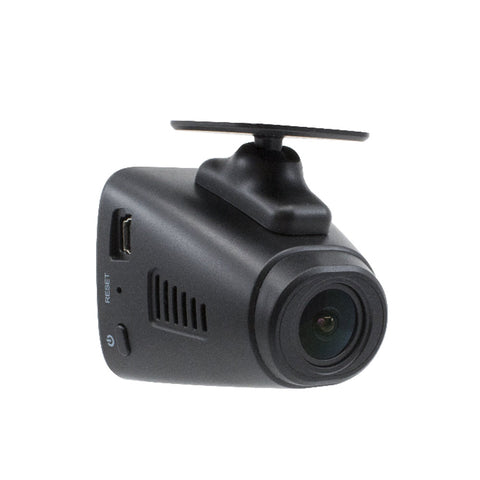 DriveSense
DriveSense Spotter
Checking local availability
The DriveSense Spotter Dash Cam is a simple to use car dashboard camera that provides high quality, clear video recording in all light and weather conditions - day and night. Perfect for those after a simple, fuss-free dash cam for their car.
Features:
HD 1296P 30fps
Excellent Night Performance - Large f/2.0 aperture provides vivid recordings under low light conditions and clear images even at night.
High Dynamic Range (HDR) - The dash cam balances dark and light areas automatically to give you an ideal image even under difficult lighting conditions
170° Wide Angle -Provides an excellent field of view, comfortably covering up to 5 lanes of traffic.
4 x Digital Zoom
Insert microSD card to computer to easily view, download and delete files
Secure adhesive mount with 3M sticker
Strong magnetic holder
1.5" LCD Colour Screen
7 buttons for easy navigation
H.264 / MOV
Built-in Microphone
1 / 3 / 5 Minute or Continuous Recording
Loop Recording
Gravity Sensor (G-Sensor) - Protects a file recorded in the event of a collision
File lock / protection
Auto On/Off and Save
Auto Start Up and Shut Down
Motion Detection
Parking Monitor
Multi-language options
Specifications:
Model No.: DVS-SPOTTER
Sensor: SONY
Lens: FHD 170° wide-angle camera
LCD: 1.5" LCD
Frequency: 50Hz / 60Hz
Resolution / FPS: 1296P 30fps / 1080p 30fps / 720P 30fps
Battery: Built-in 180mAh Rechargeable Battery
Power In: 5V 1A
Languages: English, French, Spanish, Portuguese, Dutch, Italian, Chinese, Russian, Japanese, Thai
Storage Capacity: Up to 128GB micro SD card (not included)
Image Technology: H.264 / MOV / HDR / x4 digital zoom
Video Protection: G-Sensor / Motion Detection / Parking Mode / HD Night Vision / Loop Recording
Video Length: Off / 1 / 3 / 5 minutes loop recording
Working Temperature: -15 - 75°C
Weight: 150g
Dimensions: 50 x 48 x 53mm

Read and download the user manual
My first dash cam that does what it says
I own another product from 'andatech' and was offered this unit. Easy to unpack and install; and tiny! It does not block the windshield; its cable fits neatly into the bead space between the windshield and the seal. NB. The setup (date / format / time) procedure does not match the description in the booklet! This possibility is noted. The unit, that said, is 'set and forget'. Great value. How good is andatech.
.
Neat little bugger
Just purchased meself a spotter. Very cheap and easy to install. Records perfectly as well. Count me in as a happy man!