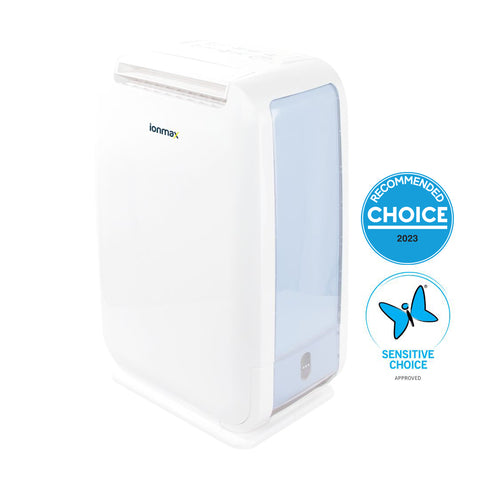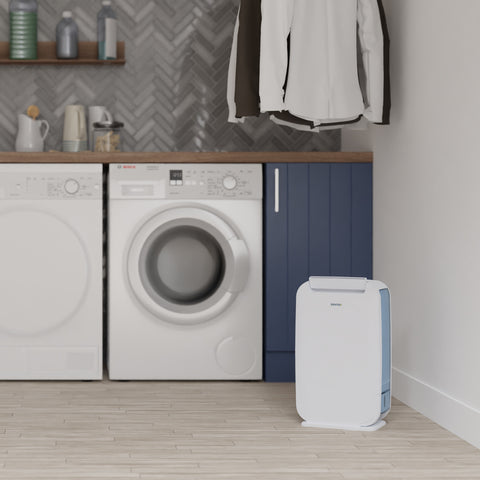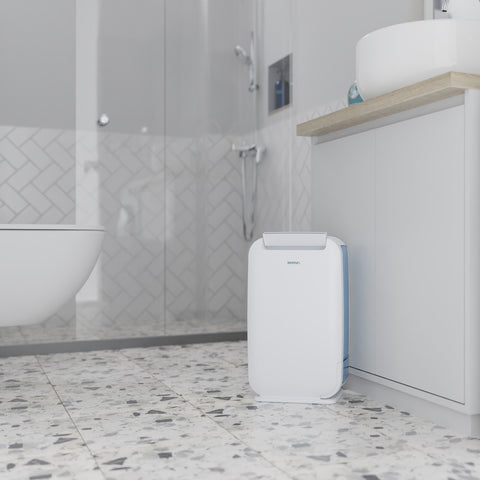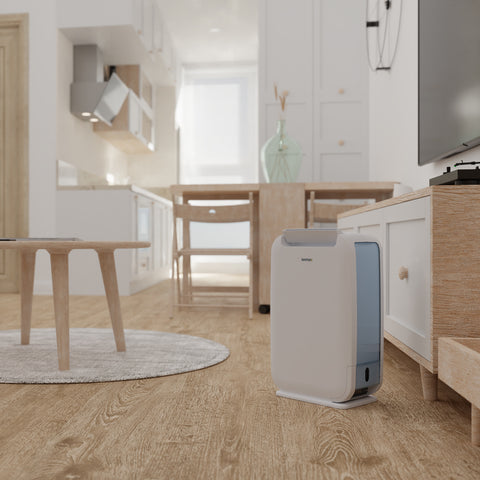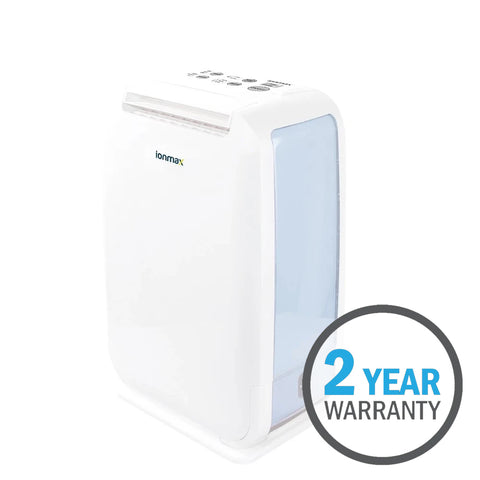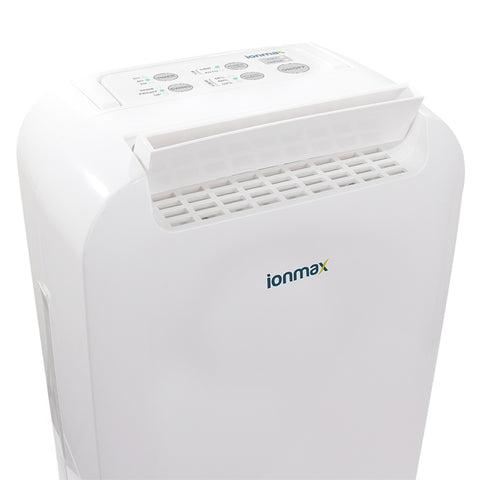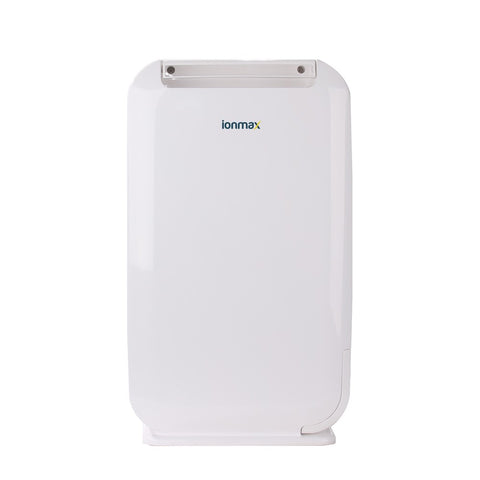 Ionmax
Ionmax ION610 6L Per Day Desiccant Dehumidifier
Checking local availability
The Ionmax ION610 desiccant dehumidifier removes up to 6L of moisture a day for areas up to 25m2, perfect for use around the home.
Features
CHOICE Recommended
Sensitive Choice approved
Excellent Dehumidification
4 Relative Humidity Levels
3 Power Levels (Auto, Low, High)
Electronic louvre
Produces soothing warmth as it dehumidifies your home
Suitable for Cool to Warm climates
Energy efficient
Antibacterial air filter
Low maintenance
Dry laundry indoors
Protects your Home
Cleverly designed water tank
Safe to use unattended
Adaptive control
Fall-down, tank-full and abnormal temperature detection
Auto restart and function retrieval after power cut
Low noise levels
Eco-friendly
Timer- up to 8 hours
Portable with carry handle
SPECIFICATIONS:
MODEL NO. : ION610
INPUT VOLTAGE: 220-240V AC ~50Hz
POWER CONSUMPTION: 280 - 460W
COVERAGE AREA: 15 - 25 m2
DAILY DEHUMIDIFYING RATE: 6L (20°C, 60% RH)
TANK CAPACITY : 1.8L
NOISE LEVEL: 45 dB High / 34 dB Low
PRODUCT WEIGHT: 5.1kg
DIMENSIONS: H: 445mm, W: 269mm, D: 174mm

Read and download the user manual
CHOICE recommended & Sensitive Choice approved dehumidifiers
Recommended high performance dehumidifiers for asthma and allergy sufferers in Australia
Amazing
Works amazing and pulls so much moisture from the air. No more mould and I can breathe better!
Excellent product.
This dehumidifier has removed buckets of moisture from out house. No more musty smell and much more comfortable.
Happy customer
The equipment is quite and works as my expectation. It's easy to operate
Ionmax ION 610 awesome little machine.
A great purchase. We have an outside laundry with a hanging rack o dry clothes on. It is great in Summer , but clothes stay wet for days in cold wet weather. This little dehumidifier has been terrific.I have run it for 8 hours to dry a full load and all clothes dry except heavy cotton hoodies. Amazing amount of water collected. No noticeable change to our power consumption. None when running during the day when the Solar Cells are active.
Excellent
The unit is working very well. It is easy to use and appears to be managing the mould in our bedroom very well so far.
Great
Does what it says it does. So far so good
Happy customer
Recommend by Choice magazine. I have only used the product for about 10 days Excellent performance so far. It can be a little bit noisy. I can feel the difference around the house.
ion610
good product,great service
CUSTOMER AND AFTER SALES SERVICE
PURCHASED IONMAX10 DEHUMIDIFIER AND UNIT PERFECT FOR OUR NEEDS. WATER CRADLE WAS DAMAGED DURING TRANSIT BUT BRILLIANT AFTER SALES SERVICE FROM ANDATECH IN ARRANGING NEXT DAY REPLACEMENT . PLEASING TO KNOW THAT THERE ARE STILL SOME GREAT AUSTRALIAN COMPANIES OUT THERE. THANKS AND HIGHLY RECOMMENDED.