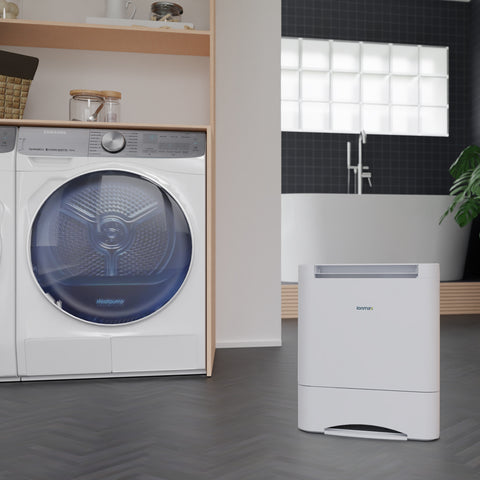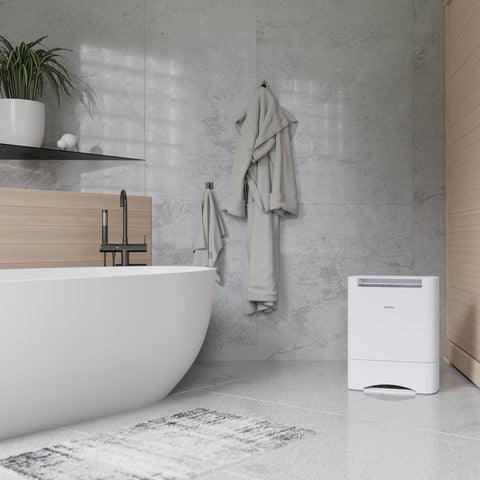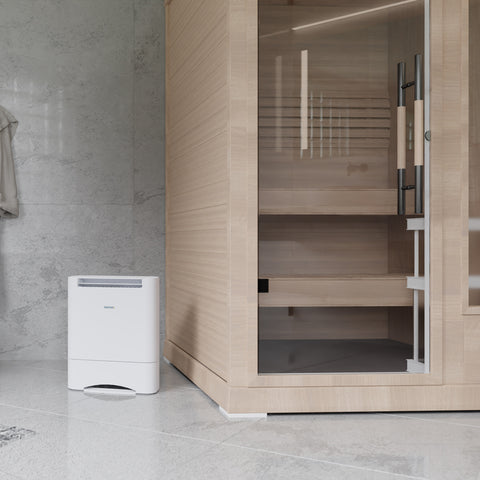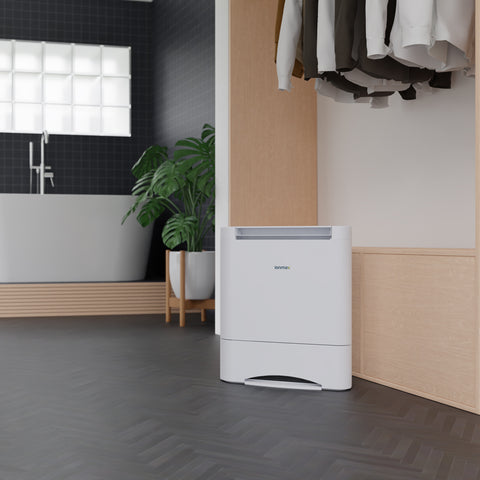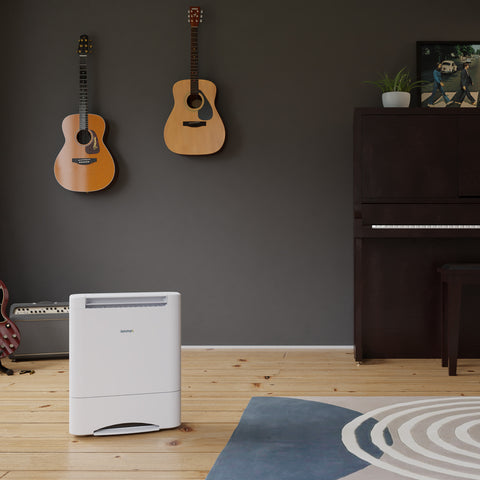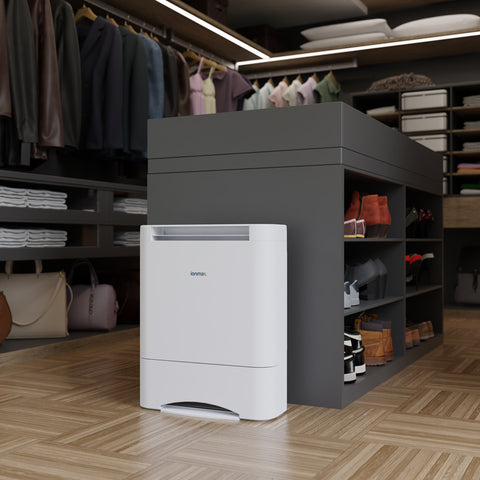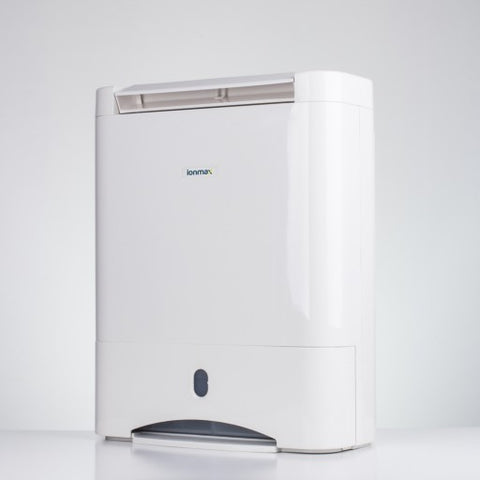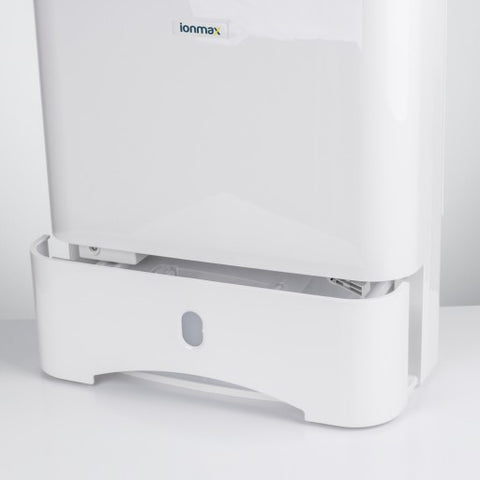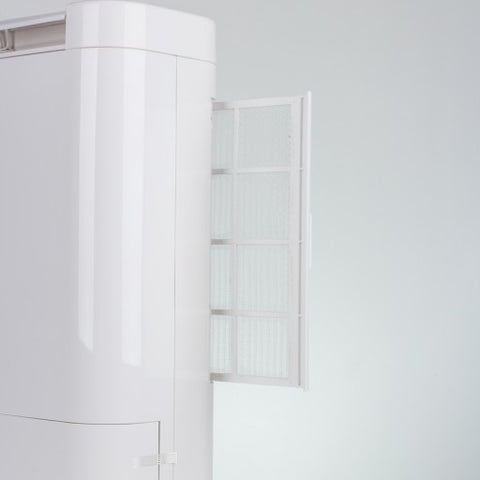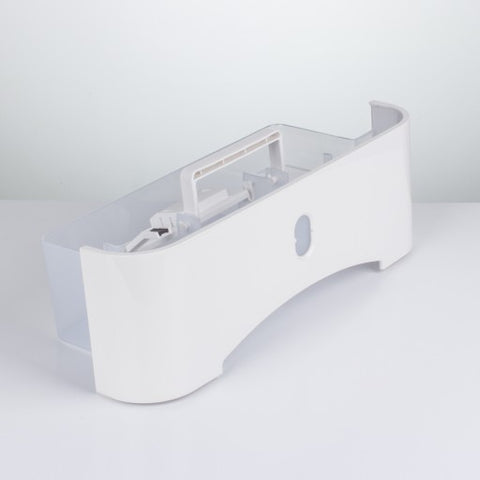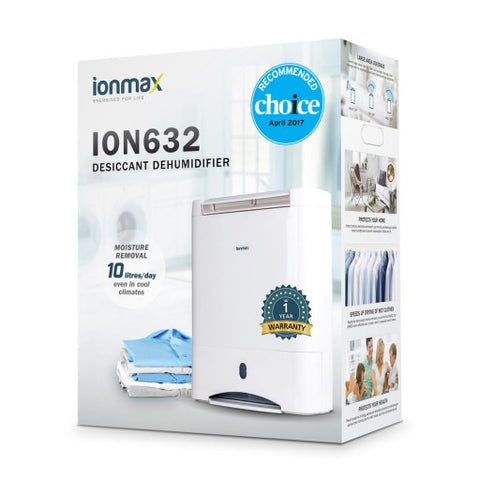 Ionmax
Ionmax ION632 10L Per Day Desiccant Dehumidifier
Checking local availability
Reviewed and highly recommended for excellent water removal, the ION632 has been a Recommended Dehumidifier in the Choice Consumer Dehumidifier Reviews since 2013.
CHOICE Recommended
Sensitive Choice approved dehumidifier
Portable dehumidifier with Carry Handle
Excellent Humidity Control
Highly Rated and Recommended by Choice
IMPROVED HUMIDITY LEVEL CONTROLS

4 RH LEVELS

60% - For maximum energy saving and quiet operation
50% - Inhibit mould and bacteria growth
40% - Super dry mode to prevent condensation
Laundry (Continuous) - Dry clothes faster during winter

3 POWER LEVELS (Auto, Low, High)

Large Area Coverage

Produces soothing warmth as it dehumidifies your home
Energy Efficient
Timer Up to 8 Hours
Low Noise Levels (44 ~ 51 DBA)
Silver Nano Technology Filter
Auto Restart and Function Retrieval After Power Cut
Low Maintenance
Large 3.5L water tank

Water level viewer
Carry handle
Hand grip to pull water tank out
Continuous drainage option (a hose is provided)
SPECIFICATIONS:
MODEL NO.: ION632
INPUT VOLTAGE: 220-240V AC ~50Hz
POWER CONSUMPTION: 420 – 740W
COVERAGE AREA: 30 - 50 sqm
DAILY DEHUMIDIFYING RATE: 10L (20°C, 60% RH)
TANK CAPACITY: 3.5L
NOISE LEVEL: 51 dB High / 44 dB Low
PRODUCT WEIGHT: 7.8kg
DIMENSIONS: H: 520mm, W: 416mm, D: 186mm

Read and download the user manual
CHOICE recommended & Sensitive Choice approved dehumidifiers
Recommended high performance dehumidifiers for asthma and allergy sufferers in Australia
Very very effective and efficient
Extremely effective, reliable and efficient. Started working straight away after plugging it in. Highly recommend this unit.
So far so good. Much
So far so good. Much quieter than expected - like a fan.
Best purchase ever!!
Bought this because we had high condensation in our apartment. Within 3 days of getting it and using it, have no more problems and have even shedded winter clothing layers at night because it actually raises the temperature in our apartment. Best purchase. No regrets whatsoever.
Wow
I never knew there was so much moisture in the air. Our house has suffered from condensation problems for years, and we previously used damp absorbent containers, which are messy to handle. The ION632 is producing litres of water per day, and it will save me having to deal with those messy absorbent containers. This is a great product which is easy to use. It is somewhat loud on the auto setting, but it is quiet on the low setting. Emptying the catch tray is easy, and does not spill.
The product is working just
The product is working just fine. Appreciation for responding to my request for advice when product was back in stock. Purchase and delivery pretty quick. Aust Post do not give much notice of actual delivery i.e. 6am that morning for delivery that day. More notice of actual delivery day and time would be better for consumers, when product delivery requires signature.