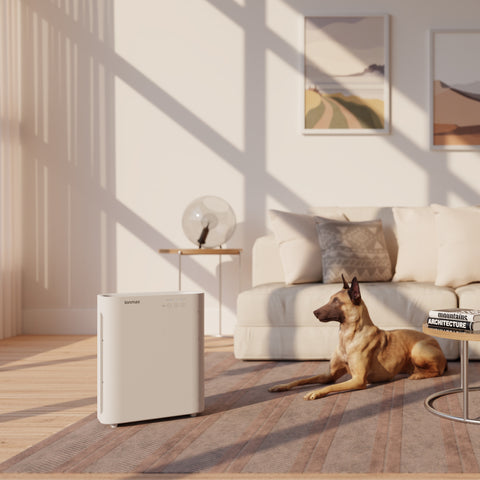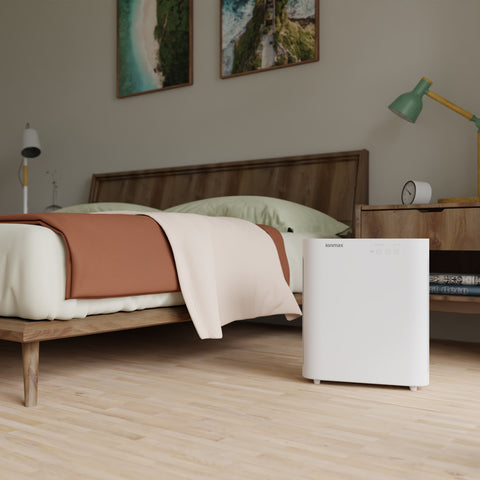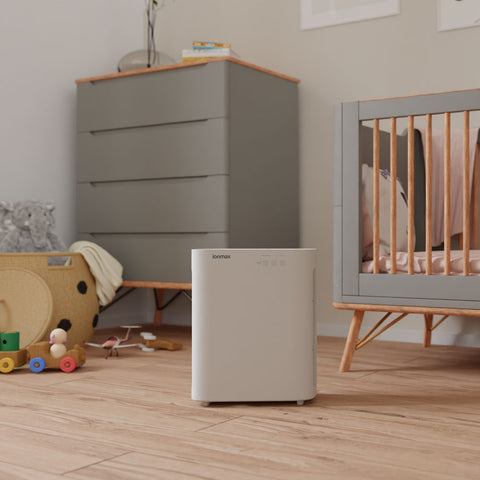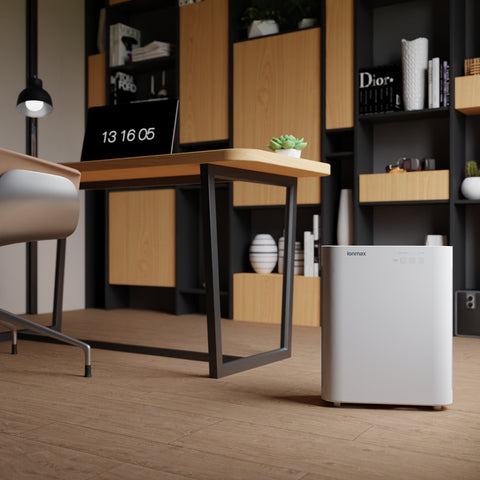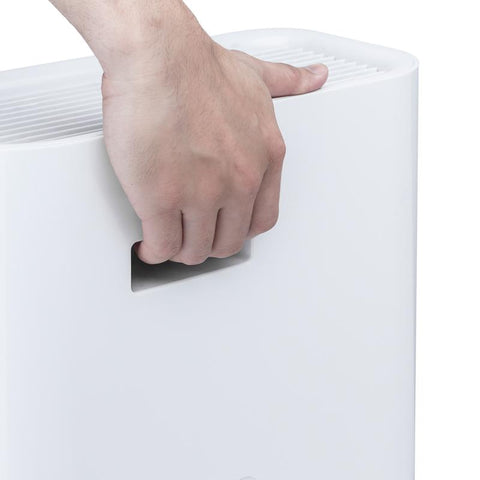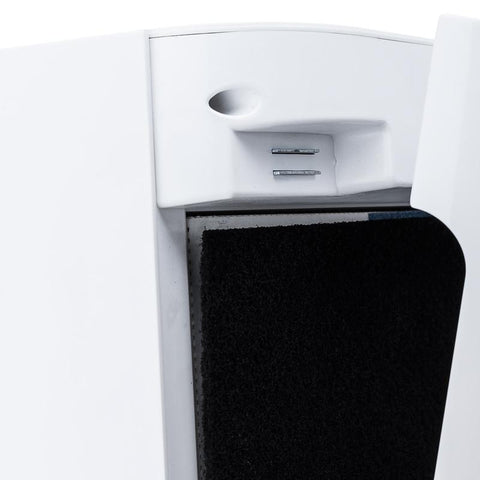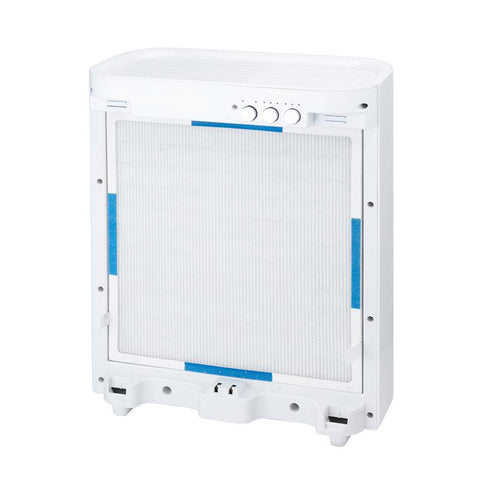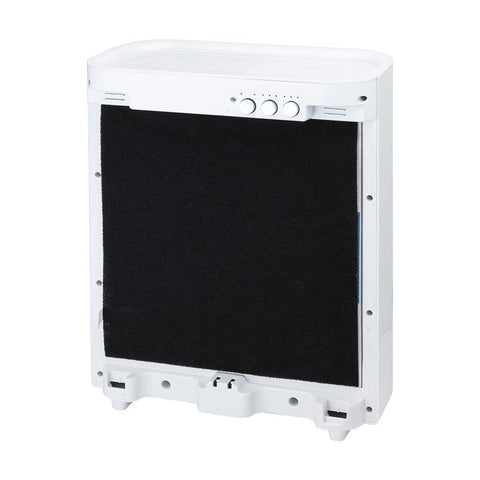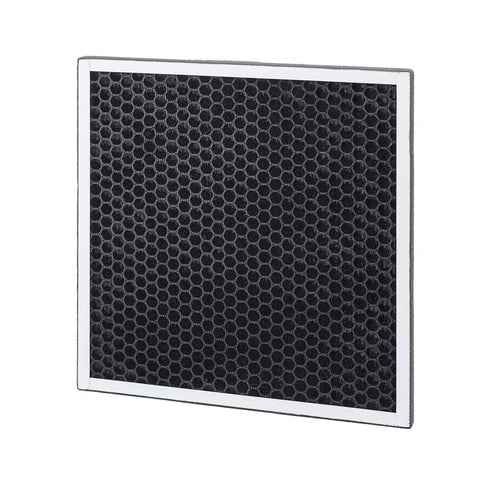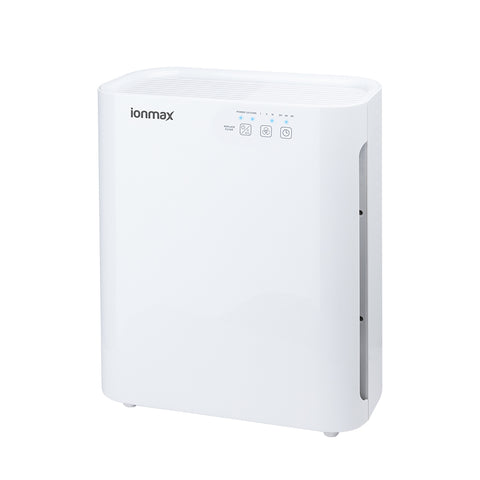 Ionmax
Ionmax Breeze ION420 UV HEPA Air Purifier - 5 Levels of Filtration
Checking local availability
The Ionmax Breeze ION420 Air Purifier features 5 stages of air purification to ensure the cleanest, healthiest indoor air quality possible for your home or office. Integrating a 3-in-1 filter that consists of a pre-filter, HEPA filter and an Activated Carbon Filter; a negative ioniser, and UV-C light for sterilisation, the Ionmax Breeze ensures complete air purification performance for your whole home. And with unique, user-friendly features - touch control panel, large air outlet, powerful fan, and low noise levels - the Ionmax Breeze air purifier with HEPA filter and UV light.
Specifications:
Model No.: ION420
CADR (Clean Air Delivery Rate): up to 170m³/h (based on HEPA 11 Filter)
Coverage Area: Up to 35 sqm
Negative Ion Output: ? 3.0×106 ions/cc
Input Voltage: 220-240v, 50hz
Power Consumption: 55w
Dimensions: H: 409mm, D: 162mm, W: 324mm
Product Weight: 4.2 kg
CADR Smoke: 125 CFM
Airflow: 140CFM
Germs killed: 99%
UV Life: ? 10,000 Hours
Filter Life: 12 months (based on typical use)
Noise Level: Low: 30dB, Medium: 40dB, High: 50dB

Read and download the user manual
CHOICE recommended & Sensitive Choice approved dehumidifiers
Recommended high performance dehumidifiers for asthma and allergy sufferers in Australia
Ionmax filter
The filter was delivered very quickly. No probs.
HEPA 3-in-1 replacement filter for Ionmax Breeze series
Fabulous
So happy with our new filters
Ionmax Breeze ION420 UV
I wasn't convinced at the efficacy or need, I thought they were just another fad. I was going to say with my parents for 6 weeks, who have a cat that I am highly allergic to & wasn't looking forward to constant asthma, swollen eyes & welts & taking antihistamines 4 times a day, with little effect.
I did some research & thought I can't be worse off & had it sent to their home, before I arrived.
I am now totally sold on this product.
Some days I'm not taking any antihistamines, others 1 a day & I'm using very little ventolin. I noticed a big difference within 2 days of use.
Simple to assemble & easy to use.
Unit is quiet, especially on low at night.
Extremely happy with this air purifier.
Thank you
Ultra Quiet
The ION420 air purifier is ultra quiet. When I sleep I put it on level 1 & can't hear a thing. During the day, I have it on full blast but time it for 8 hours.
I actually have it beside my bed at night. The other unit is in my other bedroom as my Mrs finds it difficult to sleep at night (very sensitive to sounds), so can't handle the zzzz coming from my CPAP machine (all her senses are heightened because of the pregnancy).

She also turns on the unit during the day full blast but turns it off at night before she goes to sleep. I will have a unit in our family room & another one somewhere else in the house. We have not decided yet but it will be somewhere where we spend quite some time (either the dining/kitchen or our formal lounge).
Ionmax Breeze ION420
The Ionmax Breeze is an excellent product. I set the purifier on high fan with the ion function turned on. At night, it is on a low fan setting. At this setting, I can hardly hear anything, so it doesn't disturb my sleep.

Our bedroom smells fresh every day !!
Great reliable product
The IONMAX undoubtedly makes the room fresher, purer and healthier. Value for money.
New Air
We believe it as made a big difference to our sleep pattern at night time