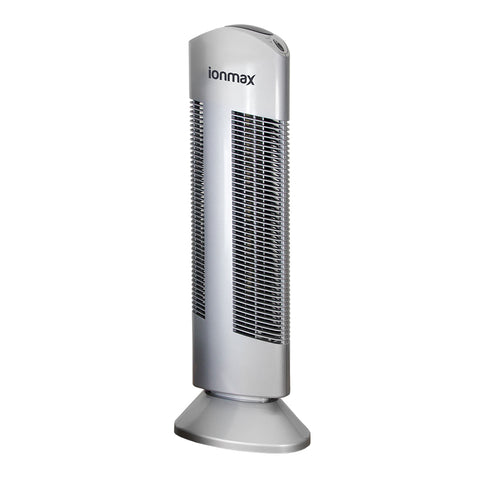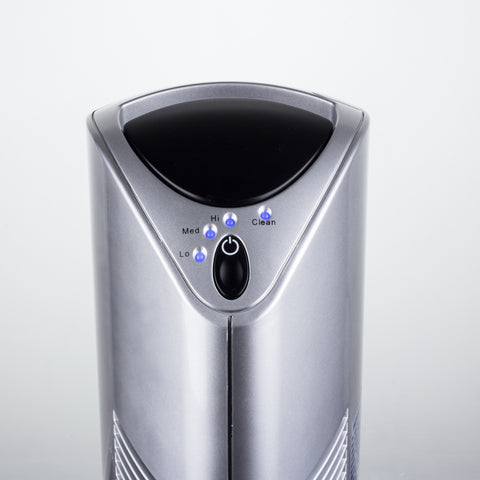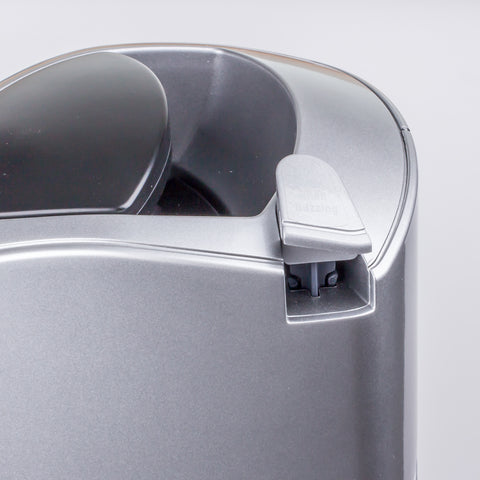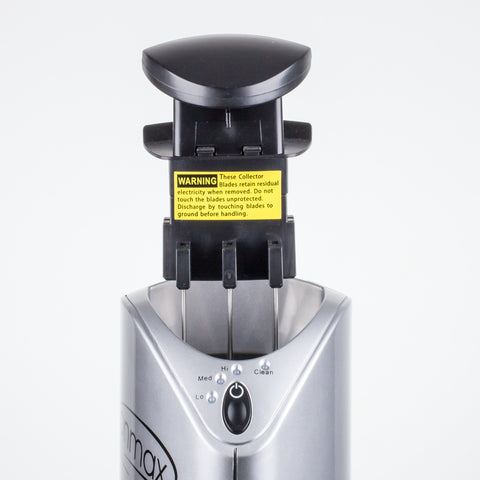 Ionmax
Ionmax ION401 Tower Ionic Air Purifier
Checking local availability
The Ionmax ION401 Tower Ionic Air Purifier releases an abundance of negative ions per cubic meter to clean and revitalise the air in your home. Negative Ions recreate the fresh, natural air you get right after it rains, and near beaches, waterfalls and the rainforest.

Its collection blades trap irritants and allergens and release fresh, ionised air back into the room. Negative ions attach themselves to positive ions (such as smells, smoke, petrol fumes, pollen, dust and pet dander, and other airborne allergens) to remove them from the air you breathe, helping to clean the air of undesirable and unhealthy pollutants and smells.
Features

Refreshes the air with negative ions

Remove unwanted odours such as smells, smoke, petrol fumes, household odours
Removes unwanted particles from the air such as pollen, dust, pet dander, and allergens
No noisy motors or fans - quiet and safe to use
3 adjustable output settings - Low, medium, high
Energy efficient - just 15W of power during operation
Easy, one-touch operation
Clean light indicator
Super easy to maintain - just wipe the blades clean
No need to replace filters
Suitable for rooms up to 60 sqm
Specifications

MODEL NO.: ION401

COVERAGE AREA: 60 sqm
NEGATIVE ION OUTPUT: in 50cm 6.3x105/cm3; in 350cm 3.5x103/cm3
INPUT VOLTAGE: 240 V
POWER CONSUMPTION: Max 15W
DIMENSIONS: H: 710mm, D: 240mm, W: 200mm
PRODUCT WEIGHT: 5kg
CHOICE recommended & Sensitive Choice approved dehumidifiers
Recommended high performance dehumidifiers for asthma and allergy sufferers in Australia
Ionmax ion401
Quick efficient delivery.
Very happy with my purchase.
Hope it lives up to the hype.
Time will tell, all good so far.
Heard good things about this model
Over Sensitive Cleaning Light
The unit is new and worked fine for the first 5 -6 hours on the first day
and is collecting dust on the blades.

Over the first week of use the cleaning light keeps falsely triggering
even after cleaning each time with very little dust present.

Following cleaning procedures to clean the steel collectors and wire with
the in built cleaner doesn't fix the issue, continually turns the cleaning light
again.

Sometimes have to leave the unit off at the power point and then leave for a period
before turning the unit back on.

Operating just run in the low power level setting seems to run the longest without triggering the
cleaning light. Starting wish I bought the 390 with the filters if this sensitive to dust
Hi Justin,

Thank you for your purchase and feedback.

The unit seems to be behaving erratically from your description. We will be in touch with you to learn more about this issue and try to assist you in resolving it.
Ion401
A good unit works well and quiet.
Will order more for other rooms
Good unit
Works well keeps the dust down
Ionmax ION401
This arrived promptly and was easy to activate. Easy to read brief manual and we now sleep with clean air
Well Worth The Purchase.......
We bought x2 of these Towers and they are magical, I have a negative ion air tester and I can say that they do indeed pump out a lot of negative ions. You certainly can breath easier and feel sparked up from the healthy negative ions. LOVE this machine and want another couple of them....
Helped me with my breathing!
Already finding this machine making a difference to my breathing!!!!!
Excellent air purifier!
I have purchased the Ion401 tower air purifier and find it excellent.
Beneficial air purifier !
The great benefits of the unit are as follows:
It is very quite,
Doing it's job properly.
Easy to clean the plates.