Best Dehumidifiers for the Home

Dehumidifiers help to optimise the humidity level in your home to alleviate problems caused by humid air, such as mould and mildew growth, and pests such as fleas, cockroaches, clothes moths and dust mites. Our Ionmax humidity control range are designed to be efficient and user-friendly and have added features such as negative ionisers and air filters. The best part is, desiccant dehumidifiers operate efficiently in all seasons! Our very own Ionmax ION612 and ION632 models have been consistently recommended as the top 3 models to buy by CHOICE Consumer Magazine's best dehumidifier Australia review. Not sure which one you should buy? Check out our handy guide to choosing the right fit for you below, or contact us for a personalised recommendation based on your needs.
---
A Guide to Choosing the Right Dehumidifier
How to choose the right dehumidifier for your needs
Learn more about Desiccant Dehumidifiers
Compare the different desiccant dehumidifier models from Ionmax on the last page of this brochure!
---
Why customers love Ionmax Dehumidifiers
Top rated in CHOICE dehumidifier reviews
For years, our Ionmax desiccant models ION612 and ION632 have been rated by CHOICE Consumer Magazine as among the best in their dehumidifier reviews. The Ionmax ION632 desiccant dehumidifier, in particular, has been rated by CHOICE as the Best Overall Performer, beating over 10 other models, every year since 2013. Explore our range of models above to choose the best one for your needs.
Dehumidifier for drying clothes
For home use, our desiccant models work great at drying clothes. Drying clothes indoors with a dehumidifier is faster and better than using a tumble dryer, especially during cold and wet winter months. Drying clothes indoors with a dehumidifier is also very handy within apartments and townhouses with poor ventilation in the laundry area or those that lack balcony space for drying clothes outdoors. Additionally, their portability and continuous drainage feature make them the perfect dehumidifier for laundry rooms! Learn more about the benefits of drying clothes with a dehumidifier.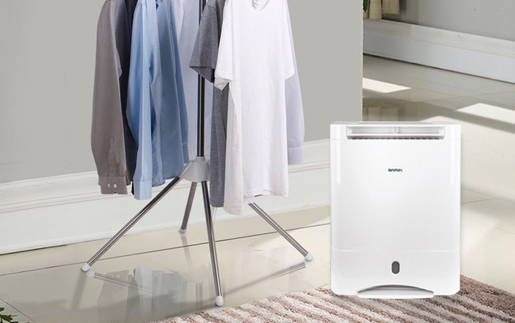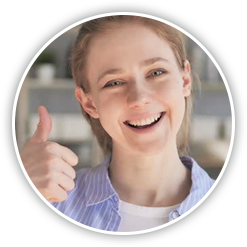 Top rated dehumidifiers in Australia
Ionmax dehumidifiers are some of the top rated in Australia. Recently reviewed by the CHOICE Consumer Body, the Ionmax ION632 and Ionmax ION612 Desiccant Dehumidifiers both came up on top when compared to other brands and models, and were highly recommended for their efficient moisture removal. Get the CHOICE Dehumidifiers Review here.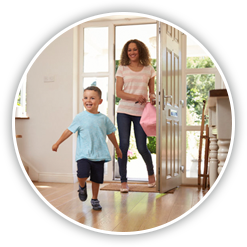 Your Ionmax dehumidifier is also built with various safety functions to make it safe to use even without monitoring. Each dehumidifier will switch off automatically when it overheats, or when the tank is full or removed. When an abnormality is detected, the dehumidifier will switch itself off and provide an alert, preventing a safety hazard.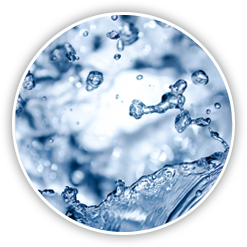 Remove Extraordinary Amounts of Water Per Day

Ionmax desiccant dehumidifiers remove up to 10L of water a day while remaining energy efficient. More importantly, the Ionmax desiccant dehumidifiers maintain their moisture removal performance at low and high temperatures, making them excellent for all seasons - from summer to winter.
Designed with the user in mind, Ionmax humidity control devices are built to make them easy to use. This includes small things like timer functions, handles on the water tank, and continuous drainage options, as well as more important features like various modes, built-in air filters, and built-in humidistats for automatic operation.
Learn More about Dehumidifiers
Find out more about dehumidifiers, the technology behind them, and how humidity affects our home and health. When you are able to control the humidity within your home, you'll start seeing how handy these machines are, and will wonder how you ever managed to do without them! Below are some useful articles to get you started with learning more about mould problems, humidity levels and dehumidifiers.
Which dehumidifier to buy - Desiccant or Compressor?

Learn the differences between a desiccant vs compressor dehumidifier and which type suits which needs.
Humidity Levels – Why they're important for your health

Learn some surprising truths about relative humidity and how they affect our home and health.
Dehumidifier 101: A Buying Guide

Learn about all the different types of dehumidifiers in the market and which one to choose.
What are Zeolites in Desiccant Dehumidifiers?

Some FAQs about the Zeolites being used as the desiccant in our dehumidifiers - the ION610, ION612 and ION632.
Benefits of drying clothes indoors with a dehumidifier

Why more Australian households are using desiccant dehumidifiers to help dry clothes indoors.
Dehumidifier vs Humidity Meter: Which is more accurate?

Why your dehumidifier and your humidity meter are reading the humidity in the same room differently.
How to reduce indoor humidity without a dehumidifier

For mild indoor humidity issues, something simple could help lower humidity levels. Find out how!
Desiccant Dehumidifiers FAQs

We answer all the common questions about desiccant dehumidifiers, such as how they work.
How To Kill Mould Permanently

The step-by-step on removing harmful mould from your life and home forever.
Mould removal infographic: Don't let mould ruin your home

A helpful infographic on mould and how to remove it permanently from your home.
How to get rid of mould after flood or heavy rain

Advice and tips on how to get rid of mould after a flood or heavy rainfall.
Is your home at risk for mould?
How to spot a mould problem in your home before it happens - some tips and guides.
If you're looking to buy the best dehumidifier from a trusted supplier in Australia, then rely on Andatech to equip you with some of the most reliable in the business. Our desiccant range can be used to eliminate frost build up in supermarkets, prevent moisture damage to sensitive equipment or machinery, prevent/ remove mould or unappealing odours from hotels etc, or even reduce the amount of illnesses brought on from offices with poor air quality. Many businesses can benefit from utilising such a product and will undoubtedly save a considerable amount in maintenance and repairs, as well as refining the quality of their services.
Contact us on 1300 800 200 or contact sales to find out more.