COMFORTABLE, DISTRACTION-FREE WORKSPACE
Immerse yourself in work or entertainment in ergonomically engineered luxury and comfort. The Droian's circular frame and dual monitor setup provides a shelter from visual distractions and offers privacy while you work, creating a distraction-free environment for the user.
Designed with genuine leather power seat, built-in seat warmer and cooler, and lumbar support, the Droian is the future of ergonomic computer workstations.
Created for better comfort and wellbeing
Built for heavy computer users, the Droian integrates thoughtful design, premium finishing, and ergonomics for a superbly comfortable and pleasant experience.
Ergonomically designed
Enables the neutral body posture, similar to that incorporated by NASA's spaceship chairs (Anthropometry and Biomechanics Vol. 1, Sec. 3).
The neutral body posture is a comfortable working posture in which your joints are naturally aligned. This position reduces stress and strain on the muscles, tendons, and skeletal system and reduces your risk of developing a musculoskeletal disorder (MSD).

The NEUTRAL BODY POSTURE incorporated in designing the spaceship chair by NASA (Anthropometry and Biomechanics Vol. 1, Sec. 3)
Fits two 27" monitors
Comes with a double monitor bracket which supports two monitors up to 27 inches each, up to 14kg in total.
Easy to mount with standard VESA mounting configurations
(75 x 75 or 100 x 100)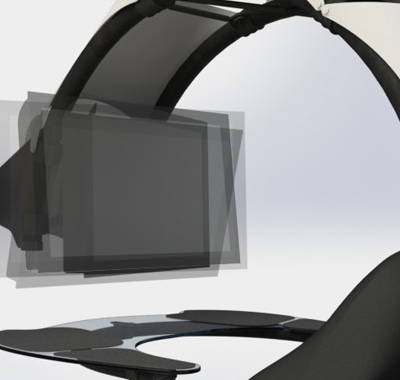 Adjust the monitors to your liking
Monitors can be adjusted to varying vertical and horizontal angles, and can also be rotated around the center
Integrated keyboard tray and ergonomic armrest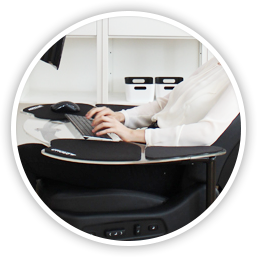 Minimises fatigue
The armrest is integrated with the keyboard tray and positioned lower than a regular table top in order to support the user's arms at the same level as the keyboard, minimising wrist fatigue caused by bent wrists.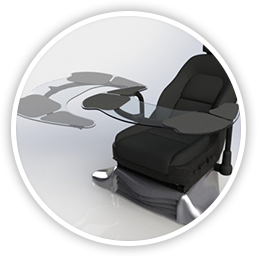 Allows easy access
Made with strong, reinforced plastic, the keyboard tray can be installed in either a left or right orientation, and can be rotated completely to one side for easy access in and out of the Droian workstation.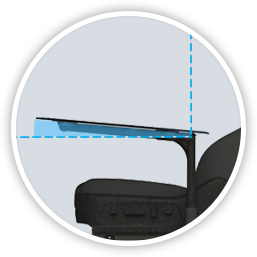 Comfortable at any angle
The keyboard tray is slightly tilted towards the user to allow easy typing even when seated leaning back.
Circular Support Frame
For the utmost comfort and to partially relieve back pressure, the Droian can tilt backward up to 35 degrees.
LED lighting
Three-level adjustable lighting for better visibility when working in dim lighting, or to use as charming interior lighting
Premium Powered Leather Seat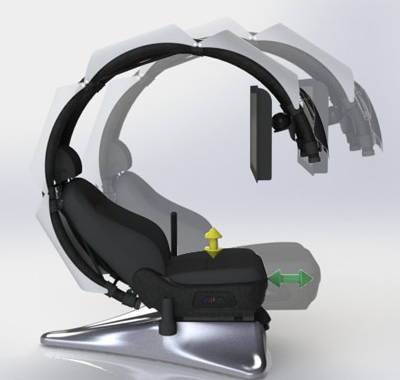 Posture adjustments
Adjustments up to 24cm backwards and forwards, and 4cm up and down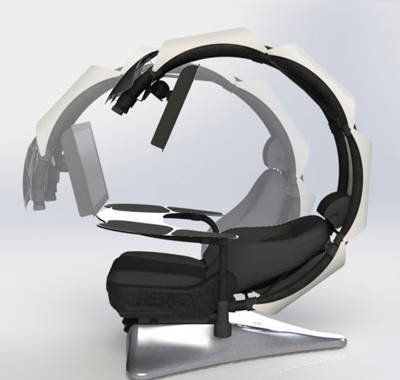 Recline 100 ~ 140°
Lean as far back as 140° while still maintaining the relative position of the monitor(s) with your eyes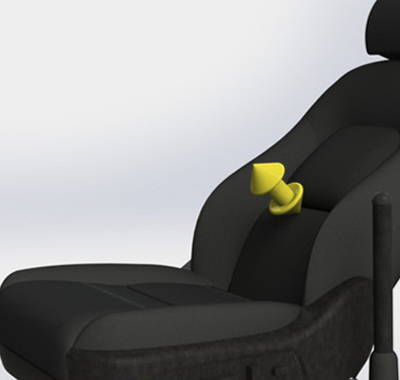 Lumbar support
Adjust the extrusion level of the lumpar support to optimise the comfort of your back and spine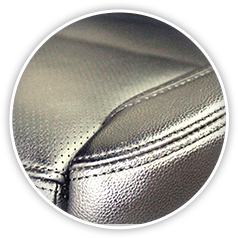 Genuine leather seat
Premium quality genuine leather seat for ultimate comfort and durability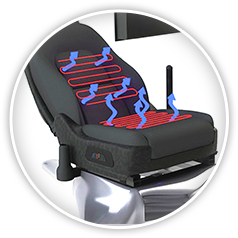 Cool ventilation and heater
Ventilated seat provides heated or cooled air (adjustable to 3 levels) to warm you up or cool you down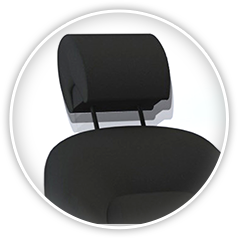 Adjustable headrest
Headrest can be manually adjusted forwards and backwards (3 levels) or up and down (4 levels)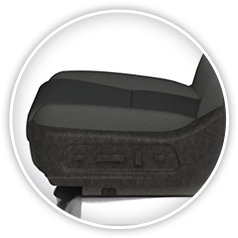 Easy adjustments
Switches located on the left of the seat makes adjusting your seat easy
Consolidate your Workspace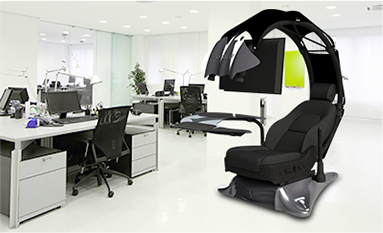 Small footprint
Reduce costs and optimise your workspace by shrinking the overall footprint of space in your home or office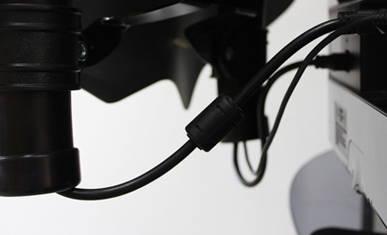 Clean, cable-free workspace
Hide power and audiovisual cables are hidden in the Droian's support pipes
Hidden compartment
Generous space of 350 x 420 x 110mm behind the front base cover of the Droian is enough to fit a PC or speaker sub-woofer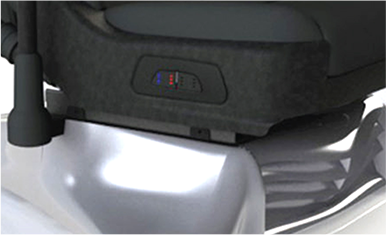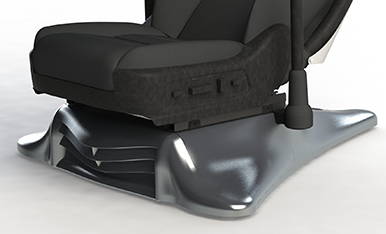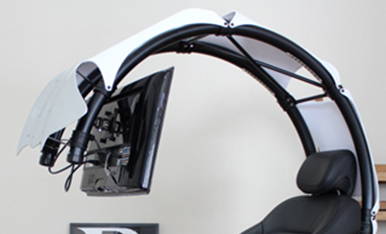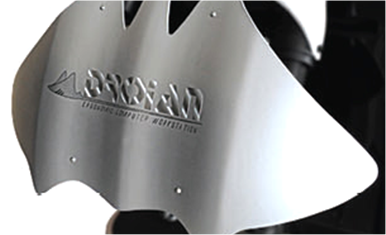 Firm triangular steel base frame offers excellent stability
Anodised aluminium pipes for superior surface durability
X-bracing structure (used in construction) for maximum support reinforcement
3T aluminium pipes provide strong yet light monitor support frame
Anti-corrosion paint throughout
The Droian workstation is easy to assemble and disassemble when needed.
Wheels at the front corners of the base enable easy positioning of the Droian forwards and backwards with just a slight lift and push from the back.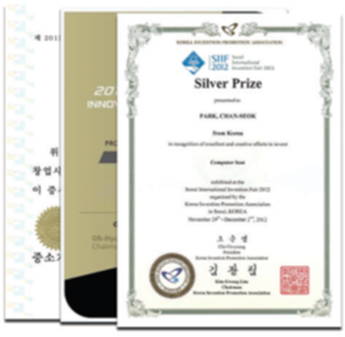 Awards
Seoul International Invention Fair Silver Prize
KES Innovation Awards Best Design
Funded by the Government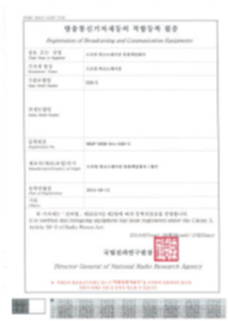 Certifications
Registration of broadcasting and Communication equipments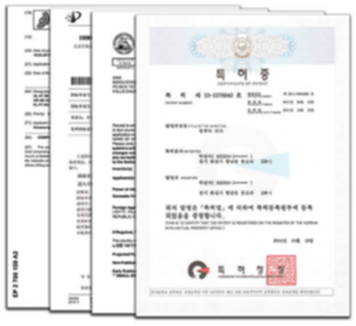 Patent
Patent registered in Korea
Patent pending in USA, EU and China
Includes the following accessories: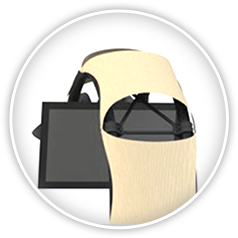 Monitor cover (colour options below)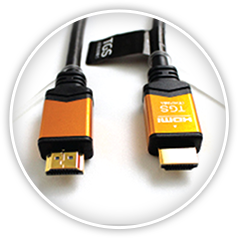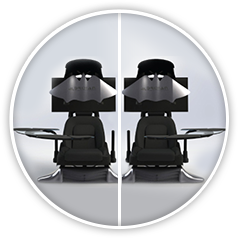 Keyboard tray (left or right access)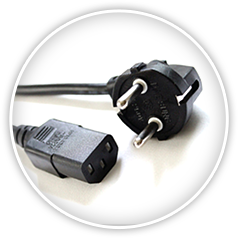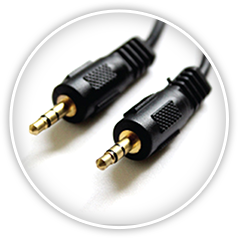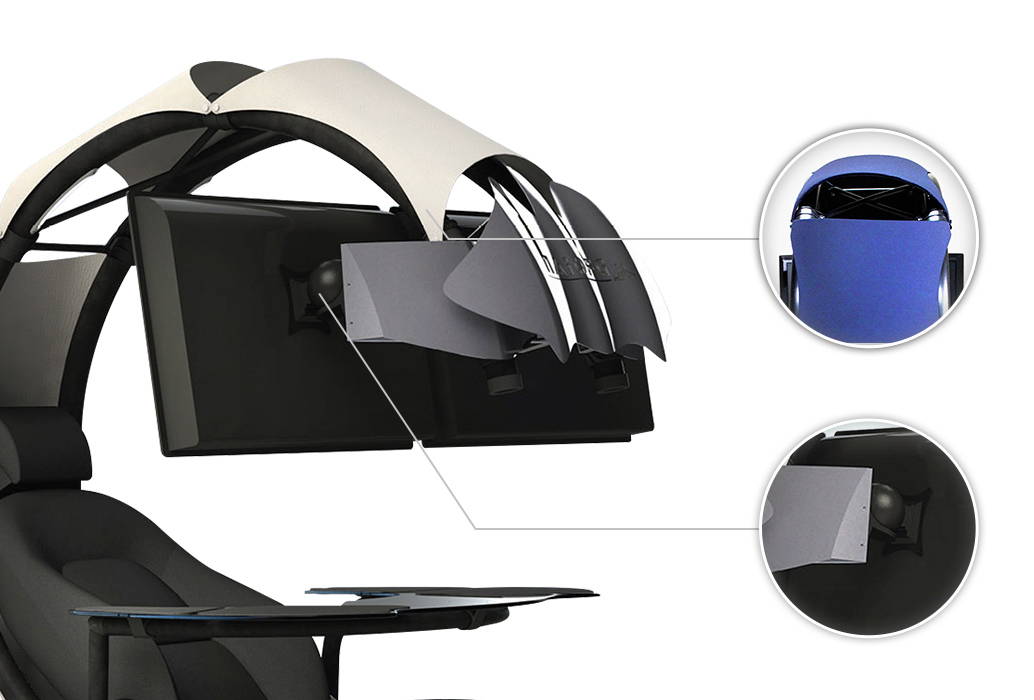 Your Choice of Monitor Cover
A variety of colour options allows the Droian to blend in with your home or office interior.
The covers are made from high quality microfiber fabric that can be handwashed.
Colours: Black, White, Grey, Navy

Dual Monitor Bracket
Supports two monitors up to 27 inches each, up to 14kg in total
Standard VESA mounting configurations (75 x 75 or 100 x 100)
Rated Voltage
Input: 220 ~ 240V AC
Output: 12V / 12.5A
Mountable Monitor

Up to 30" (single monitor configuration)

Up to 27" (dual monitor configuration)

Weight: Up to 14kg in total

[VESA spec. 75 x 75, 100 x 100]

Average distance between monitor and the user's eyes

600 mm

Maximum weight capacity

95kg

Material
Genuine and synthetic leather, aluminium, steel, plastic, polyester
Weight
approx. 65kg
Dimensions
1350 (L) x 1050 (W) x 1550 (H) mm
Warranty
1 Year
Droian Ergonomic Computer Workstation
Official Video
Delivery Cost: AUD$990 worldwide*
As this is a very bulky item, customers are advised to make their own arrangements for delivery to apartments or buildings with staircases or small lifts.
The delivery price excludes any customs and import duty imposed at the desination country (payable by the customer).
Please note the voltage input of this item is 220 ~ 240V AC.
*except the USA due to the difference in voltage input.
Item dimensions: 1350 (L) x 1050 (W) x 1550 (H) mm; Weight: approx. 65kg.
To proceed, please click Add to Cart above and complete the payment form.
For other enquiries, please fill out the form below.
Thank you! Our team will get back to you shortly with a shipping estimate.
This field is required
This field is required
This field is required
This field is required
This field is required
This field is required
This field is required
This field is required
This field is required
Droian Ergonomic Computer Workstation Reviews
This is a review section, this text will be automatically hidden when loading the live page.