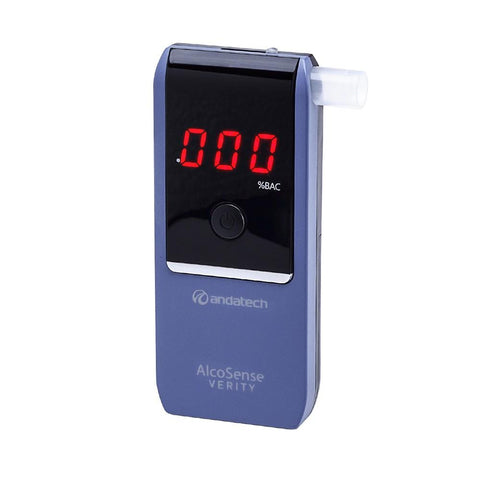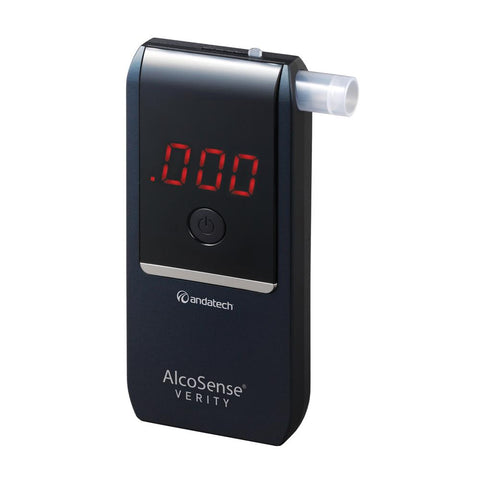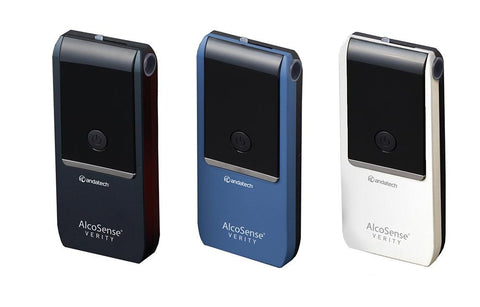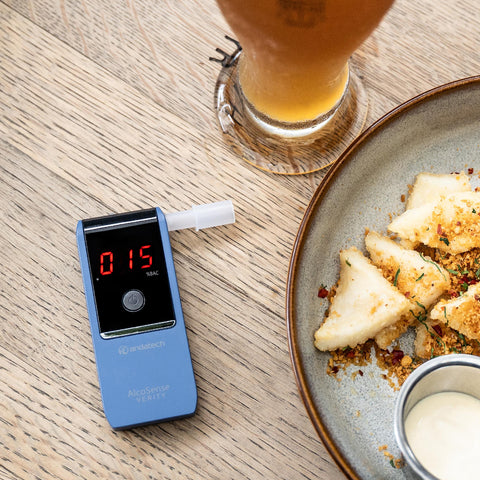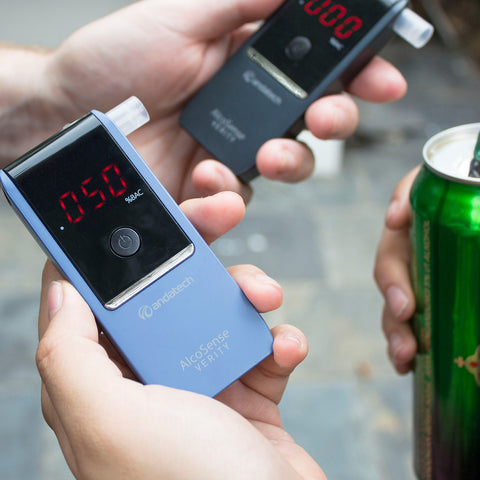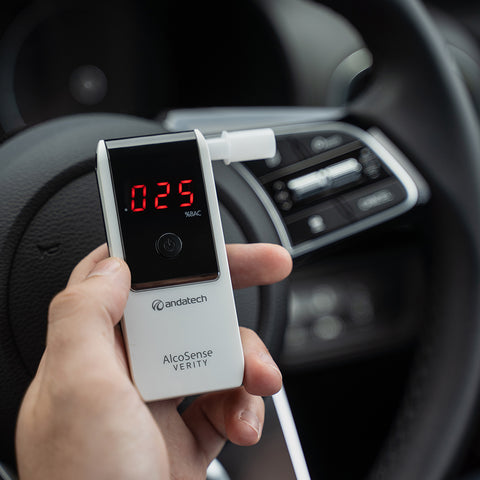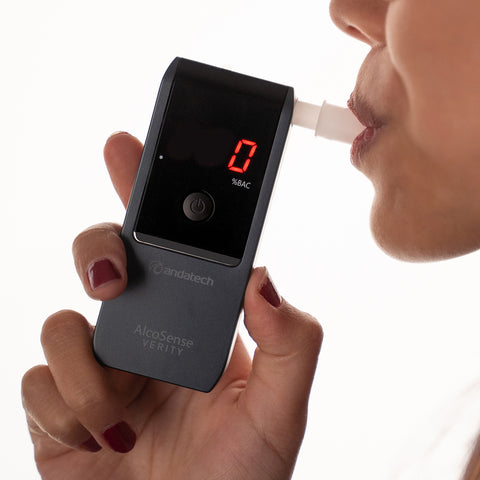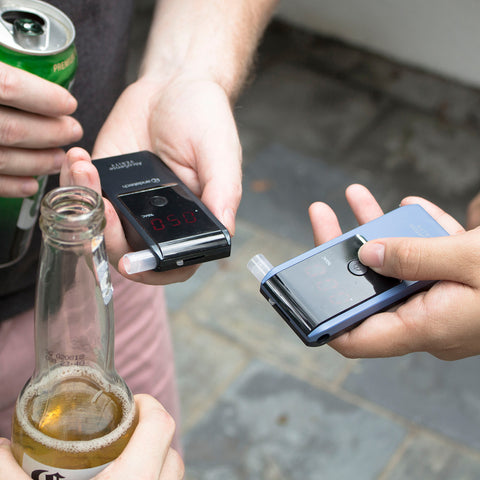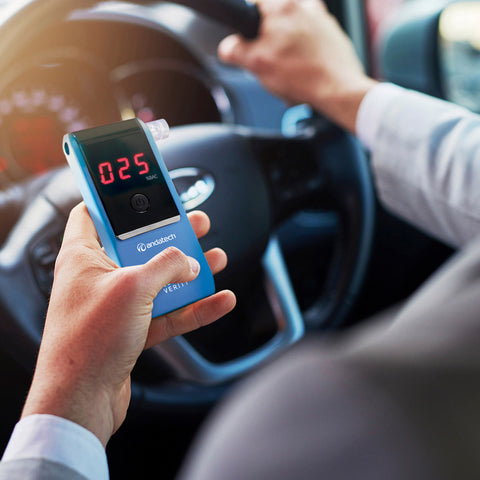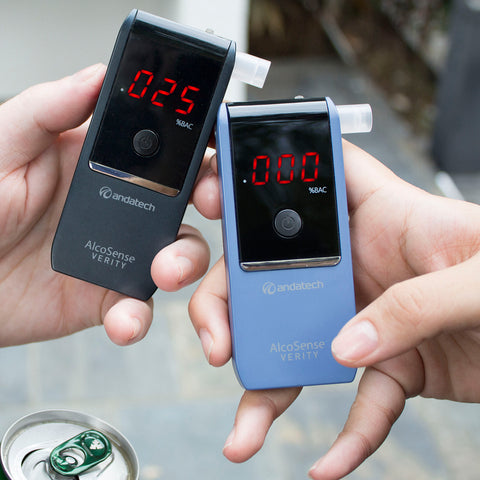 AlcoSense
AlcoSense Verity
Checking local availability
Australian Standard AS3547 Certified for accuracy and reliability and features a unique, built-in hidden mouthpiece for personal breath testing. Compact and easy to use, the AlcoSense Verity personal breathalyser comes in a variety of colours and is the perfect alcohol breath tester for all users young and old.
Features

Fast response time - Use within 3 seconds from turning it on, and get your results within 10 seconds
Fuel-cell sensor provides accurate readings
Use anywhere, store inside your pocket, bag, or car with its hassle free design
Use the hidden built-in mouthpiece for personal use or share with a friend using any of the free additional mouthpieces
Australian Standards AS3547 Certified
Specifications:

MODEL NO.: ALS-VERITY
BAC RANGE: 0.000% - 0.200%BAC
SENSOR TYPE: FxCell2
ACCURACY: ±0.005%BAC at 0.050%BAC
WARM UP TIME: 3 seconds ~ 4 minutes
RESPONSE TIME: Within 10 seconds
RECYCLE TIME: 10 seconds
WORKING TEMPERATURE: 5 – 40°C
POWER SUPPLY: 2 x AAA Batteries (Alkaline Only)
MOUTHPIECES: 5 mouthpieces supplied (please note this unit is only compatible with AlcoSense mouthpieces), built-in personal mouthpiece
MEMORY CAPACITY: None
RESULT READING: 0.000% to 0.200%BAC
CERTIFICATION: Australian Standard AS3547
CALIBRATION FREQUENCY: Australian Standards Requirement: Every 6 months
DISPLAY: Back-lit LCD
FEATURES: 3 decimal place reading, flow control, auto power off
INCLUDES: User manual, mouthpieces, batteries, carry pouch, hard case
PRODUCT WEIGHT: 66g including batteries
DIMENSIONS: H: 100mm, W: 44mm, D: 15mm

3 year warranty up to a Lifetime (Andatech Guarantee)
Covered in Australia
Read and download the user manual
Lifetime Guarantee
Calibrate your breathalyser every 6 months from the date of purchase to extend its manufacturer's warranty up to a lifetime.
A trusted Australian brand since 2004
Reviewed & featured on
Our tester
Great item, fast delivery
Small and easy to use. Great
Good product as .0
Quality product that has its own hard or soft case - whatever you want. Ivevused it a few times and hopefully it is accurate. Hate to find out from the coppers that it's not correct. I'm trusting it though. Had a couple of feet late nights and at 9 am It was saying I was .060. Waited 20 minutes until I got down to .020. Previously I would have thought I was ok to drive
Well worth it. Extreme value and reliability
Have had it for over a year. And it has saved me from driving quite a few times when I felt sober enough. I also work in mining and have to blow zero every day. My little breatho has saved my job more than once too
breathalyser
great product,very convenient to use
Very pleased. Always good to be reassured safe to drive.
Can't review.
This is a Christmas present that I have not received yet. Lol.