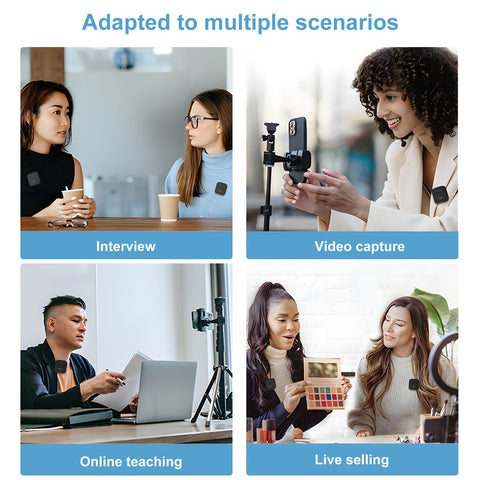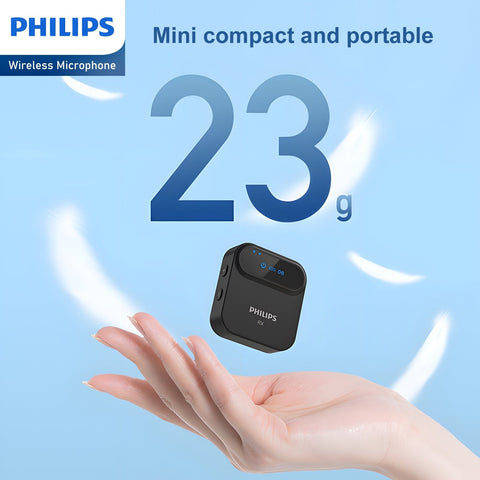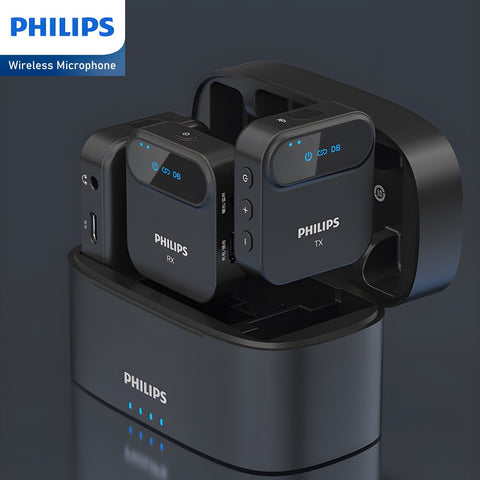 Philips
Philips 2.4 GHz Wireless Microphone, 360° Sound Collecting, Pin Microphone (DLM3538C with Charging Case)
Introducing the Philips 2.4 GHz Wireless Microphone, your ultimate audio companion for a seamless recording and communication experience. This cutting-edge microphone is designed to elevate your audio game with its advanced features.
Reponry & Mute Mode: Take control of your audio. Toggle reverberation mode with a simple press and hold of the "-" volume button. Activate mute mode instantly with the "+" volume button for silent meetings or interviews.
Seamless Connectivity: Embrace wireless freedom with the 2.4 GHz band. Enjoy uninterrupted audio transmission up to 164.4 ft (50 m) with automatic pairing in just 3 seconds. Say goodbye to sound delays with 0.031-second synchronization.
Crystal Clear Audio: Capture stereo sound from any direction with our non-directional microphone. Benefit from advanced DSP noise reduction for pristine audio with an 80dB S/N ratio. Real-time monitoring via the 3.5mm headphone terminal for on-the-fly adjustments.
Peace of Mind Warranty: We stand behind our genuine PHILIPS products with a one-year warranty. Defects due to normal use are covered; we'll replace the product at no cost. If your product arrives damaged during delivery, contact us for hassle-free replacements.
Includes: 
1 x DLM3538C Wireless Microphone with Charging Case

1 x 

USB-A to Dual USB-C Charging Cable

1 x 

Type-C to Type-C Phone Audio Cable 

1 x 

3.5mm to 3.5mm 3-Pole Camera Audio Cable 

1 x 

Instruction Manual 

1 x 

Storage Bag 

1 x 

USB-A to USB-C Data Audio Cable