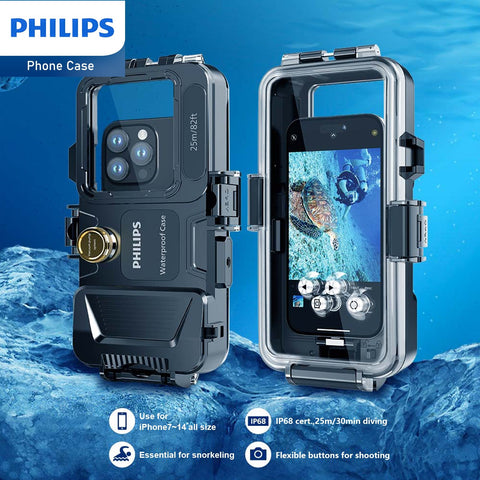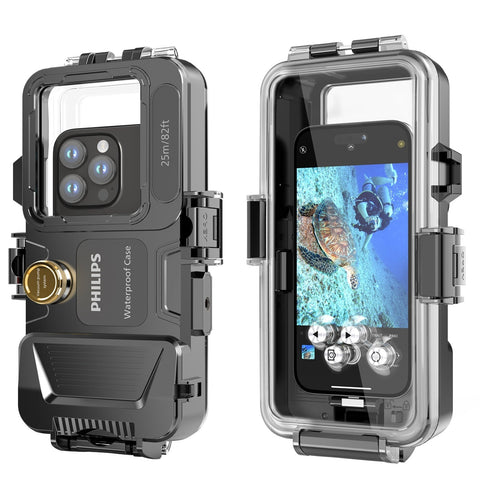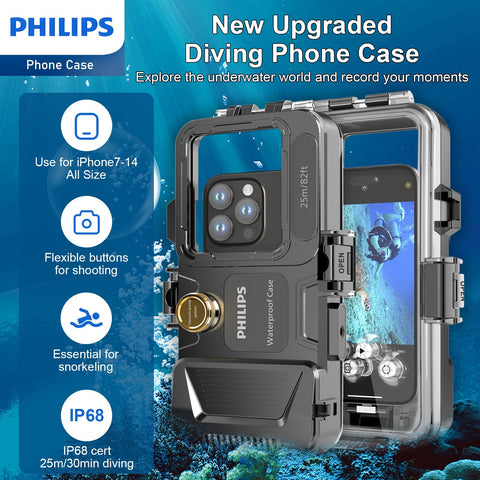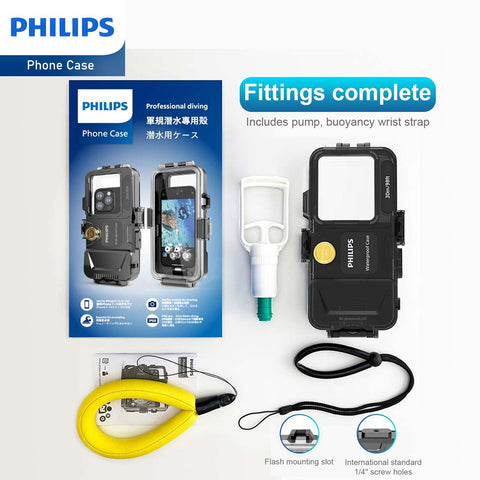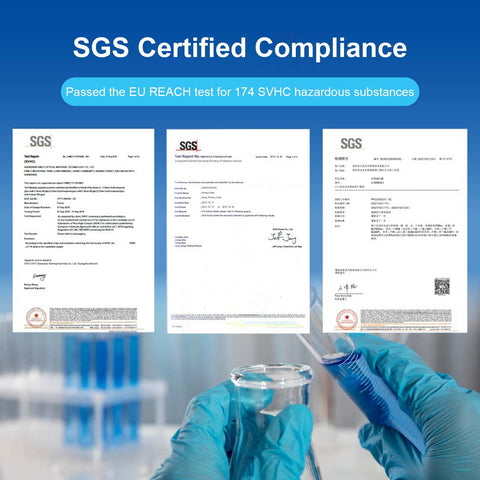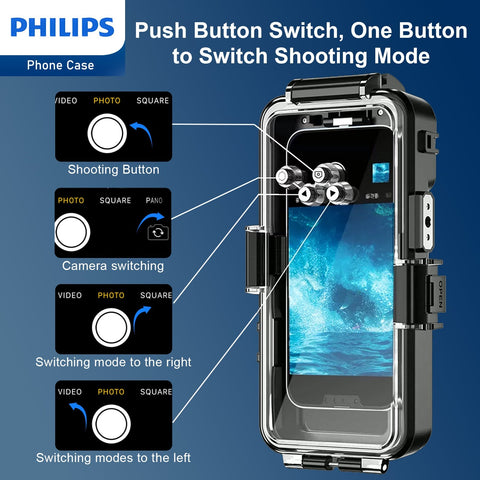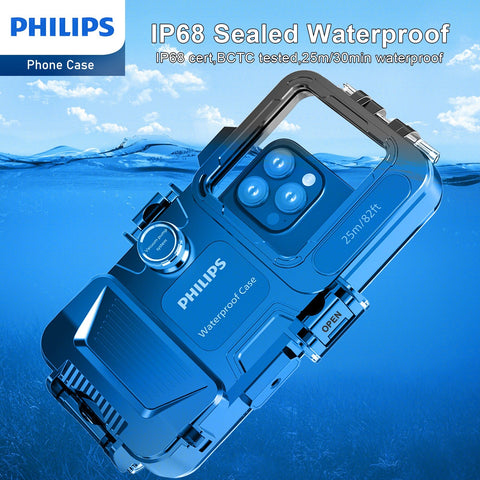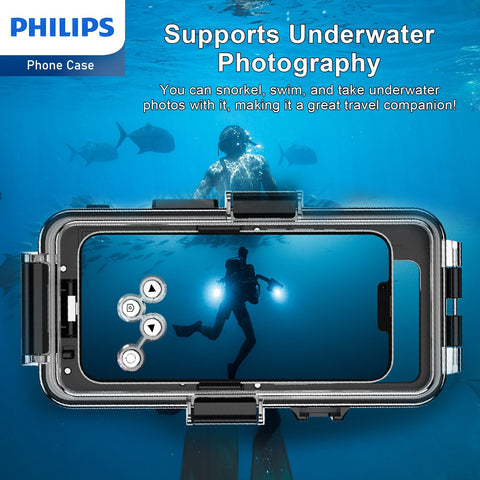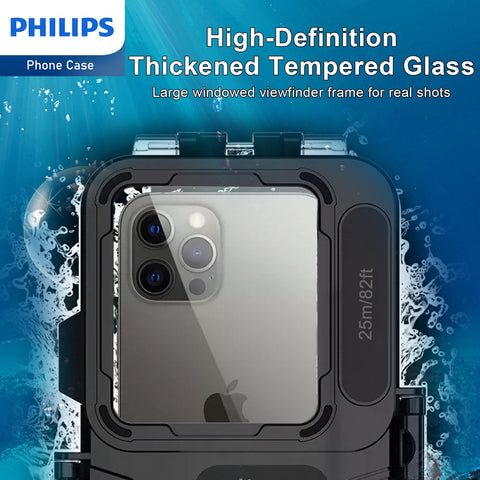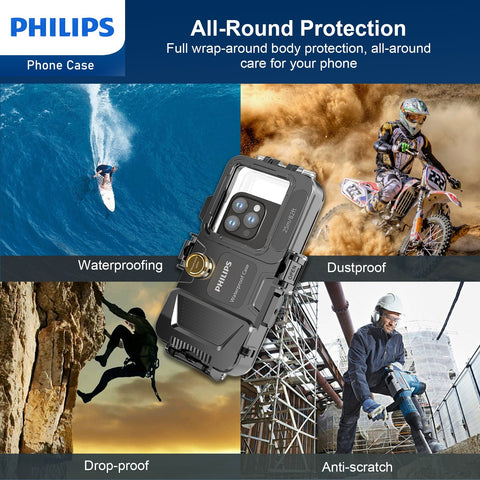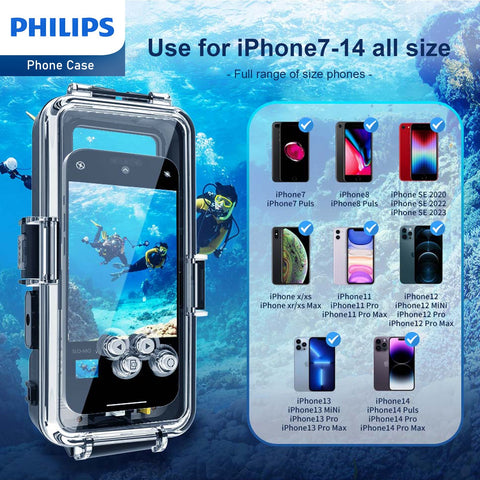 Philips
Philips Diving Phone Case For IPhone 7-14 Series (DLK6301B)
Dive into a world of unparalleled protection and versatility with the Philips Diving Phone Case. Precision-crafted and engineered for adventure, this case is your gateway to capturing moments both above and below the surface. Whether you're a diving enthusiast, an avid adventurer, or simply someone who wants to safeguard their iPhone against the elements, the Philips Diving Phone Case is the ultimate choice.
Features:
Unmatched Waterproof Performance: IP68 certified, this case allows you to submerge your iPhone up to 25 meters for 30 minutes, ensuring your device remains dry and functional even in challenging aquatic environments.
Rugged Durability: Built with high-strength PC materials and a fully enclosed design, this case offers all-rounded protection for your iPhone. It has successfully passed a rigorous 100-time drop test, proving its resilience against everyday bumps and accidental falls.
Seamless Shooting Experience: With a single button, switch effortlessly between shooting modes, making it easier than ever to capture the perfect shot, whether you're above or below water.
Crystal Clear Underwater Photography: The high-definition thickened tempered glass with a large windowed viewfinder frame ensures your underwater photos and videos are crystal clear, preserving your memories in stunning detail.
Universal Compatibility: Compatible with iPhone models from 7 to 14, this versatile case ensures you can protect and enhance your device, regardless of the model you own.
All-Around Protection: This case wraps around your iPhone completely, offering full-body protection. It's designed to safeguard every inch of your device, providing peace of mind in any situation.