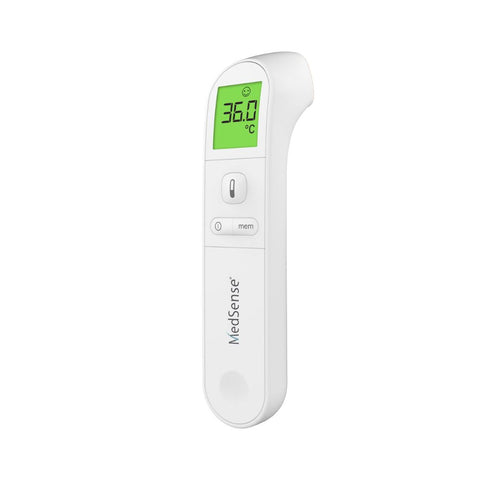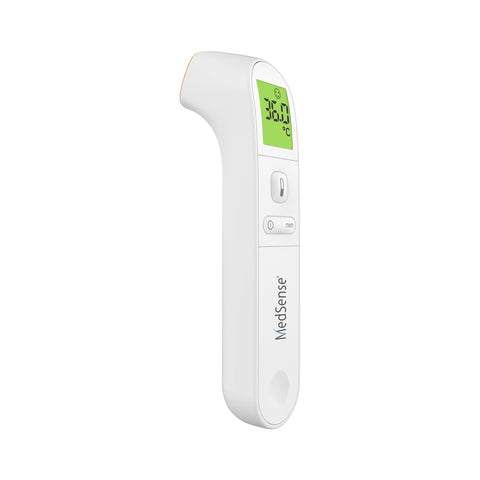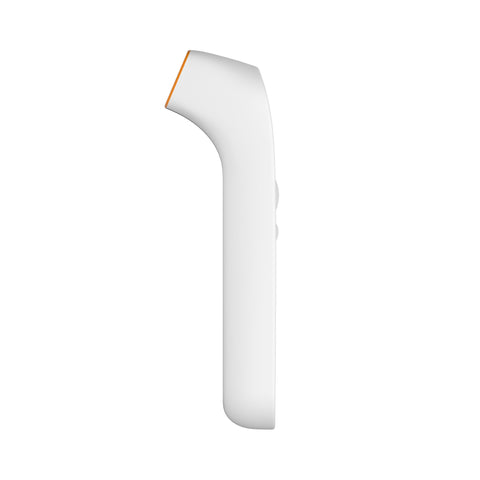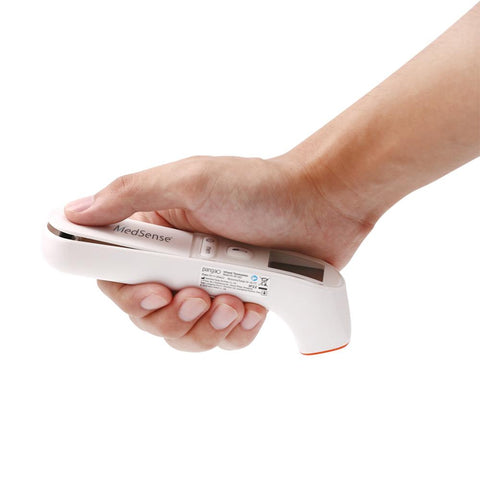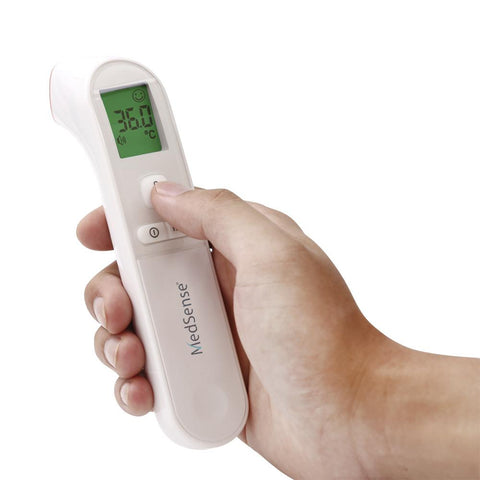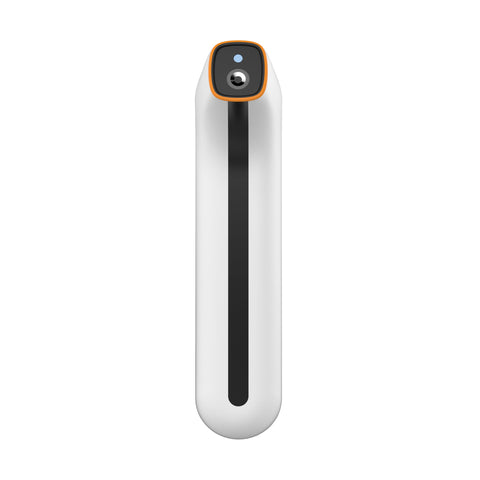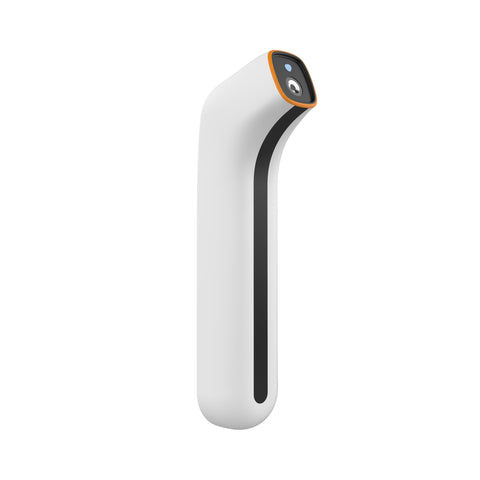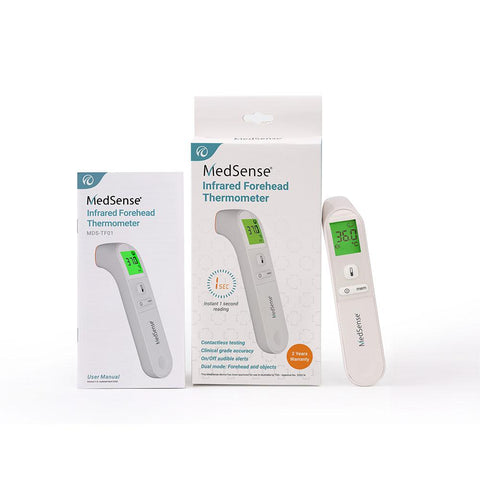 MedSense
MedSense Infrared Non-Contact Thermometer TF01
Checking local availability
The MedSense Infrared Non-Contact Thermometer provides users with a convenient, non-invasive way of testing body temperature without physical contact. Just hold the device at a distance of 3-5 cm away from the forehead and aim it at the middle of the forehead with the help of the LED positioning light. Press a button to take a measurement and get the results in under 1 second.
This thermometer is perfect for families, medical professionals, and workplace or public testing for contactless screening.
The MedSense Non-Contact Thermometer is a Class IIa Medical Device and is entered in the ARTG No. 333214
Features:


Non-contact readings at 3-5 cm away from forehead
Built-in guide light to to assist with accurate positioning
Fast readings in just 1 second
Temperature readings of objects/surfaces and people
Clinically validated for accuracy
Visual and audio alert when detected temperature is high

Specifications:

Model number: MDS-TF01
Product dimensions: 34×160×50mm
Product weight: about 68g (excluding batteries)
Battery: 2 x 1.5V AAA batteries (alkaline batteries are recommended)
Measurement range:

Body temperature 34.0 - 43.0°C.(93.2 - 109.4°F)
Object temperature 0 - 93.2°C (32 - 199.7°F)
Resolution ratio: 0.1°C/°F

Measurement location: Laboratory
Accuracy: (35.0°C~42.0°C) ±0.2°C, (95.0°F~107.9°F) ±0.4°F, other temperature ±0.3°C.
Operating conditions:


Temperature 10.0°C~40.0°C(50.0°F~104.0°F)
Relative humidity 15%RH~93%RH
Atmospheric pressure 70kPa~106kPa

Transportation / storage conditions:


Temperature -25°C~55°C (-13°F~131°F)
Relative humidity 0%RH~93%RH
Atmospheric pressure 50kPa~106kPa

Display screen: LCD display screen, 4 bit numbers and special icons
Memory: 9 tests
Automatic shut down: After 30 seconds of inactivity
Life expectancy: 5 years
Includes: Device, manual
Sound:

1 short beep - Device switched on and ready
1 long beep - Measurement complete
3 short beeps - System error or fault
10 short beeps - Fever alert
* Alert sounds can be switched on / off

Read and download the user manual
Fast and reliable
I love this new gear. Promptly responds to buttons and beeps with high temp! I like the bluy colour where it is measuring.
Thermometer
Great, easy to use and fast 4 stars
MedSense Infrared Non-Contact Thermometer TF01
MedSense Infrared Non-Contact Thermometer TF01
MedSense Infrared Non Contact Thermometer
Easy to use and very accurate reading
Peace of mind
Have bought expensive thermometers from chemist before which were unreliable. This one is great, glad we purchased it.
Easy to use and Reliable
Bright clear screen, easy to use, consistent readings. Very happy with this purchase. Looks good compared to other ones. When selecting thermometer, I checked the distance you're supposed to make the reading. Surprisingly the data sheets on other ones said you needed it at 0-1cm. This one you can use 3-5cm away. More practical and forgiving when using on a sick child.
Efficient and Great Value
I purchased this thermometer after a previous thermometer let me down. It is so easy to use and extremely quick and accurate.
Great value item.
Medsense
Also bought an Alcosense breathayliser from Andatech a few years ago which still work perfectly.
non contact thermometer
We bought this because of the reviews , and they were right , it feels good in the hand works well and seems very accurate and I think money well spent.