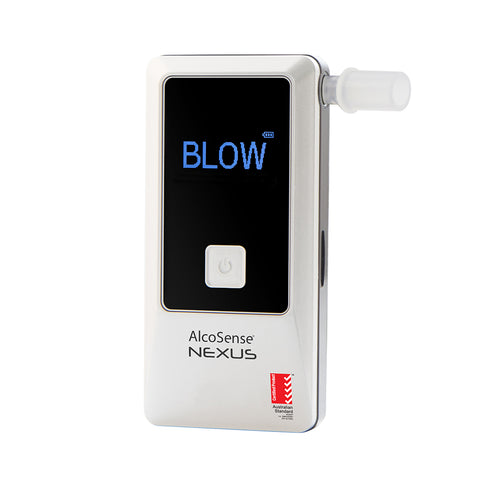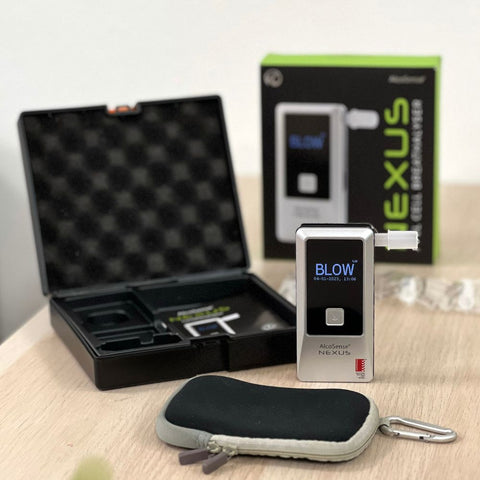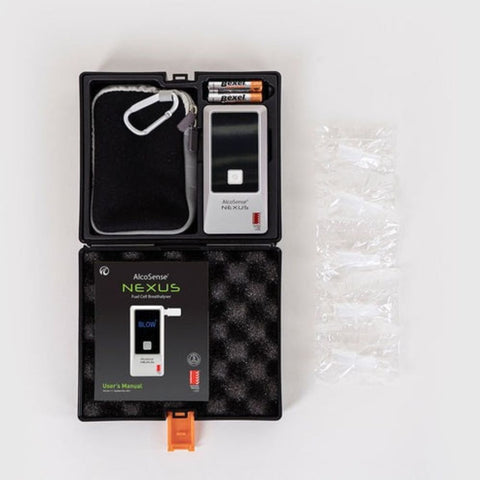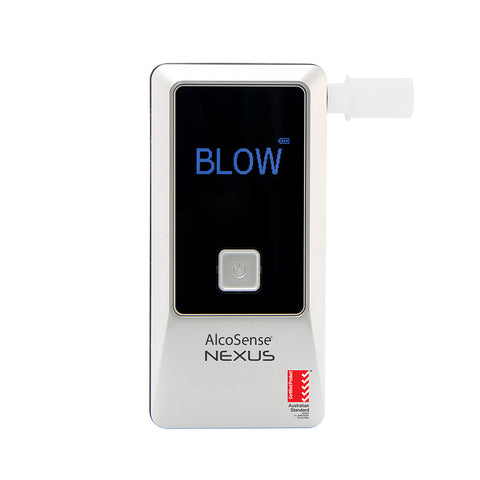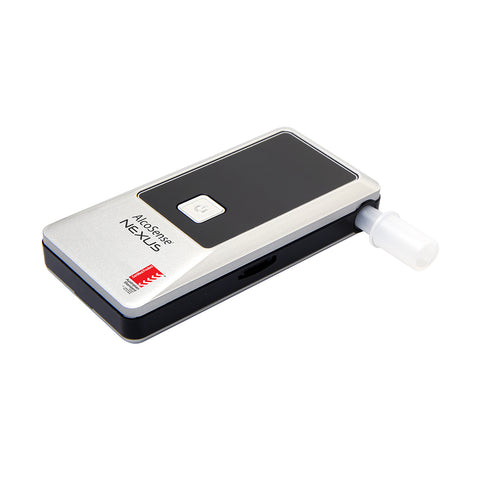 AlcoSense
AlcoSense Nexus
Checking local availability
The AlcoSense® Nexus offers accurate, alcohol-specific BAC readings that can be recorded and paired to your smartphones via our Andalink mobile application. Designed with user experience and reliability in mind, the Nexus offers a built in storage memory that goes up to 100 tests, and allows the use of an external SD card so that you are able to store additional tests for any future references that you may require. Along with these features, the Nexus further allows you to connect to the Andalink mobile app, which offers a myriad of features for you to discover.
Specifications
:
MODEL NO.: ALS-NEXUS
BAC RANGE: 0.000% - 0.400%BAC
SENSOR TYPE: Large Industrial Grade Fuel Cell Sensor
ACCURACY: ±0.005%BAC at 0.050%BAC
WARM UP TIME: 5 seconds ~ 2 minutes
RESPONSE TIME: Within 5 seconds (at 0.050%BAC, 24°C)
DISPLAY TIME:  10 seconds
AMBIENT CONDITIONS: Operations: -5 – 40°C | Storage: -10 – 50°C
POWER SUPPLY: 2 x AAA Alkaline batteries
MOUTHPIECES: 5 mouthpieces supplied (please note this unit is only compatible with AlcoSense mouthpieces)
MEMORY CAPACITY: 100 tests
RESULT READING: 0.000% - 0.400%BAC
CERTIFICATION: Australian Standard AS3547
CALIBRATION FREQUENCY: Australian Standards Requirement: Every 6 months
DISPLAY: Digital LCD
FEATURES: Calibration reminder | External microSD card slot | Compatible with Andalink mobile app
INCLUDES: User manual, 5 mouthpieces, hard case, pouch, batteries
PRODUCT WEIGHT: 82.7g including batteries
DIMENSIONS: H: 105mm, W: 51mm, D: 17mm

3 year warranty up to a Lifetime (Andatech Guarantee)
Covered in Australia
Read and download the user manual
Lifetime Guarantee
Calibrate your breathalyser every 6 months from the date of purchase to extend its manufacturer's warranty up to a lifetime.
A trusted Australian brand since 2004
Reviewed & featured on
Nice Design
I recently purchased a breathalyser, and I'm impressed with how well-design. It's easy to use and provides accurate results. I don't use phone apps to track the reading. It may come in handy in the future. Overall, I'm really happy with this breathalyser, and a big thumbs up to the friendly team for helping me with my purchase.
Excellent Breathalyser!
Bought this for my husband & he loves it & uses it often. It seems to be very accurate & reliable & easy to use