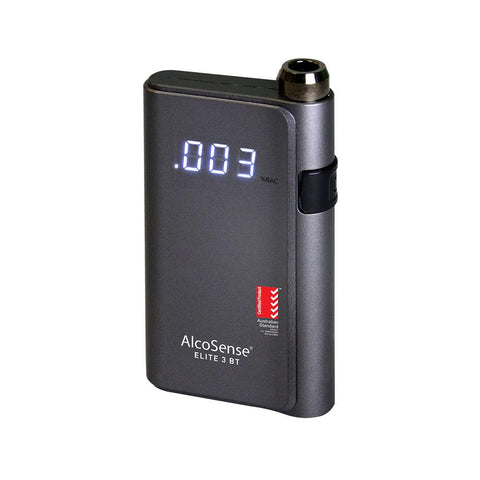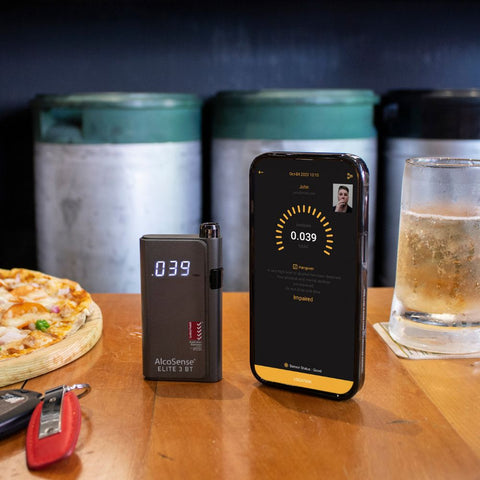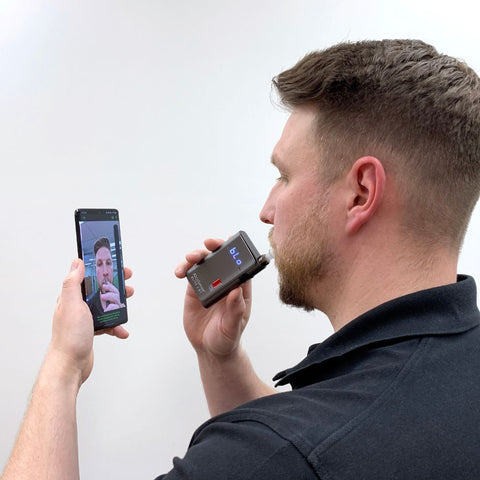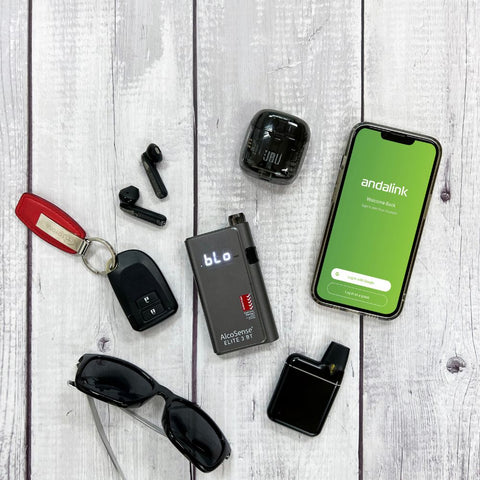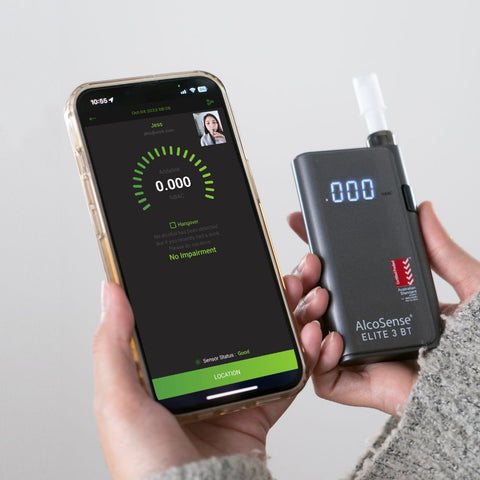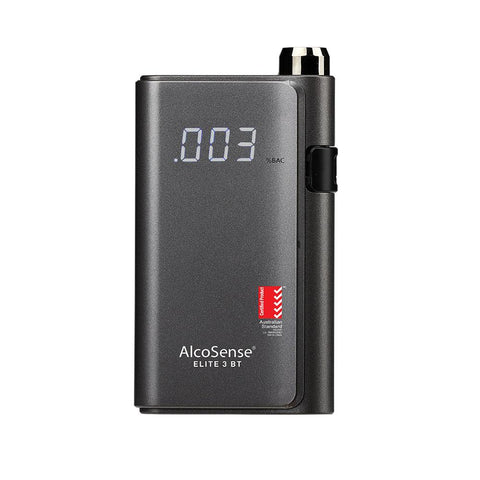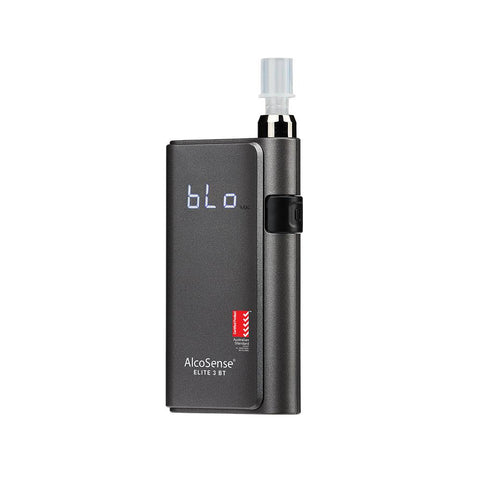 AlcoSense
AlcoSense Elite 3 BT
Checking local availability
The convenient and portable AlcoSense Elite 3 is back, but with a bluetooth upgrade. Its sleek and compact design makes it easy to bring around, and it comes with a carry case for storing the unit and extra mouthpieces. Australian Standard AS3547 Certified for accuracy and reliability, and bluetooth connectivity to the Andalink mobile app for better tracking of your drinking habits, the Elite 3 BT is now better than ever.
Specifications: 
MODEL NO.: ALS-ELITE3BT
BAC RANGE: 0.000% - 0.200%BAC
SENSOR TYPE: FxCell2
ACCURACY: ±0.005%BAC at 0.050%BAC
WARM UP TIME: 3 seconds ~ 4 minutes
RESPONSE TIME: Within 10 seconds at 0.10%BAC
RECYCLE TIME: 10 seconds
WORKING TEMPERATURE: 5 – 40°C
POWER SUPPLY: 2 x AAA Batteries (Alkaline Only)
MOUTHPIECES: 5 mouthpieces supplied (please note this unit is only compatible with AlcoSense mouthpieces)
MEMORY: Andalink mobile app
RESULT READING: 0.000% to 0.200%BAC
CERTIFICATION: Australian Standard AS3547
CALIBRATION FREQUENCY: Australian Standards Requirement: Every 6 months
DISPLAY: Back-lit LCD
FEATURES: Bluetooth enabled, 3 decimal place reading, flow control, auto power off, passive/fast mode, compatible with the Andalink mobile app
INCLUDES: User manual, mouthpieces, batteries, carry case
PRODUCT WEIGHT: 83g including batteries
DIMENSIONS: H: 975mm, W: 53.8mm, D: 18mm

3 year warranty up to a Lifetime (Andatech Guarantee)
Covered in Australia
Read and download the user manual
Lifetime Guarantee
Calibrate your breathalyser every 6 months from the date of purchase to extend its manufacturer's warranty up to a lifetime.
A trusted Australian brand since 2004
Reviewed & featured on
Can't get it to operate properly.
Can't get it to operate properly. I do not get the blo to come onto the screen. When a zero comes up it doesn't give a reading
Great little breathalyser
This is a great way to stay safe after a night out. It fits easily into my pocket and gives me peace of mind when I'm out late. the LED display, which is really handy in dark places. Highly recommend this product to anyone who wants to stay under the limit when they're out and about!
Breathalyser fantastic but iSOBER app is problematic
The Élite 3 BT is a fantastic unit however the iSOBER app is unreliable and continues to display error messages server not found
I require the app to send time sensitive text or email renders the breathalyser unfit for purpose
Excellent product!
Easy to use with accurate results - a useful preventative measure.
Does what it's supposed to do!
This is a very functional product. The controls aren't very user friendly, but it's easy enough if you use it often or have the manual handy. Sometimes the reading is inaccurate, so I need to take a couple of readings to get a consistent result. But it's a good product for the price.
Love it
Best thing I ever bought should've got one along time ago
Confused
We have been really struggling to make our unit work. Looking for a useful video to check we are doing it right. We are doing everything in the instructions but not getting a reading.
<p>Hi Jayne
<br>Please look out for an email from our support team in your inbox. You can also contact our support team on 1300 800 200 or email <a target='_blank' href='mailto:support@andatech.com.au'>support@andatech.com.au</a> so that we can help you troubleshoot.</p>
Rajiv's Review
I am very happy to have the elite 3 as it gives me very accurate reading and worth the cost.
Pleased with device but did
Pleased with device but did have concerns until three discussions with help line on following matters:
- Users manual not sufficiently clear re opening of device to clear battery insulation for operation but discussion clarified.
- problem with airflow when using plastic mouthpiece found to be due to blocked airway due malformation of tube, after noting that OK without mouthpiece during discussion with helpline.
- although user manual referred to "click" I had taken beep as finalising operation and therefore was not getting reading but "OUT" on display. Operator clarified for me.
Now all OK and understood. Thanks