LifeSpring Slow Juicer
LifeSpring Slow Juicer
has a rating of
4.5
stars based on
21
reviews.
Regular price
$399.00
Sale price
$319.00
---
State-of-the-art cold press juicer with more advanced, sexier features than your average slow juicer. Everything's always better when it's done slowly.
The LifeSpring Juicer is more advanced and easier to use than any slow juicer you've seen before. The only slow juicer on the market with stunning light-up LED buttons that are also water-proof and leak-proof, the LifeSpring has been designed not only to look aesthetically pleasing on your kitchen benchtop, but also easy to use and highly efficient for daily juicing.
Made to the highest standards in Korea, the LifeSpring juicer boasts a more powerful motor, attractive design, quieter operation and improved juicing and unique squeezing mechanism that produces a higher yield of juice.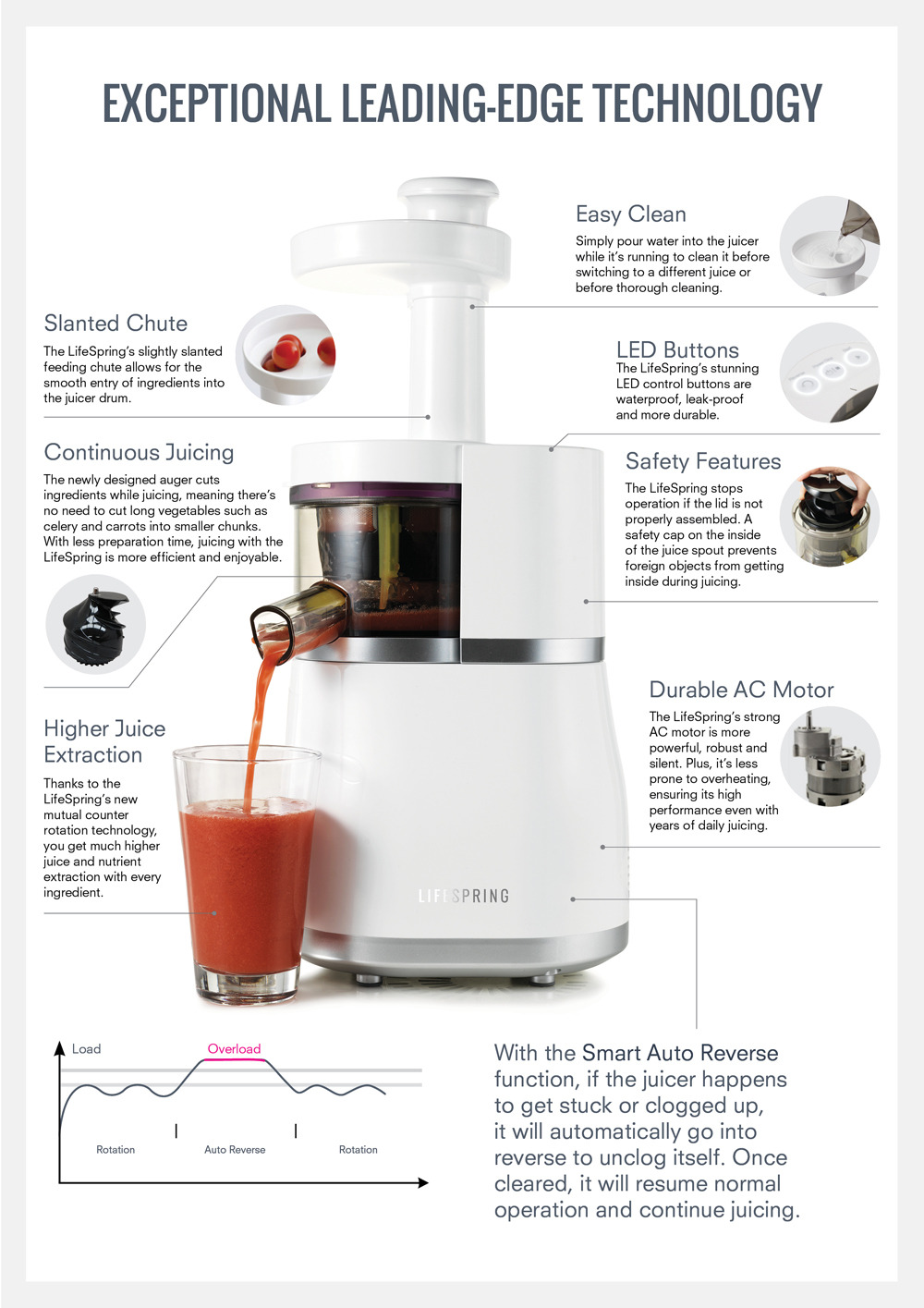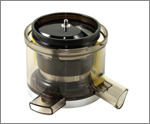 MCRS TECHNOLOGY
The LifeSpring juicer is unlike any other juicer you've seen before. It integrates the latest technology in juicing - a Mutual Counter Rotation System (MCRS) where the auger and the strainer rotate in reverse directions at a low speed. This new patented technology retains the maximum nutrition in juice and produces a much higher yield of juice compared to other slow juicers.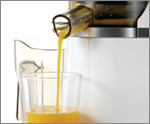 SMART AUTOMATIC REVERSE ROTATION
Your LifeSpring juicer is smart enough to detect those occasions when you overfeed it. It then lends a helping hand by going into automatic reverse function to unclog the drum. Once cleared it will again automatically switch to forward mode, so you can continue to juice with maximum efficiency.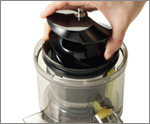 VERY EASY TO CLEAN
With a wider juicer outlet at the bottom of the strainer, cleaning is quicker and easier. To use the handy pre-clean function, simply pour water into the juicer and press the start button to quickly flush the juicer between juices or before cleaning. With minimal, easy to clean parts, even a young child can wash the LifeSpring.
LOW NOISE AND DURABLE
The motor and juicer parts are made of high performance materials designed for longer durability and enhanced juice extraction. Moreover, the LifeSpring juicer's design prevents the motor from overheating, helping to lengthen the juicer's continuous operation time. Plus, the strong AC motor produces an almost whisper quiet operation.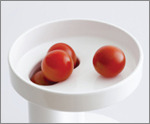 THOUGHTFUL DESIGN
Designed with user-friendly symbols, the LifeSpring is exceptionally easy for all users to assemble the juicer and its parts. A slightly slanted feed chute on the juicer allows for the smooth entry of ingredients into the juicer drum, making juicing much easier and faster than ever.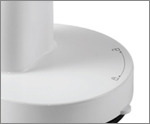 SAFE AND CHILD FRIENDLY
With no blades and no sharp parts the LifeSpring slow juicer is completely safe to handle. It also features a safety mechanism that prevents the unit from operating if the lid is not seated or tightened properly.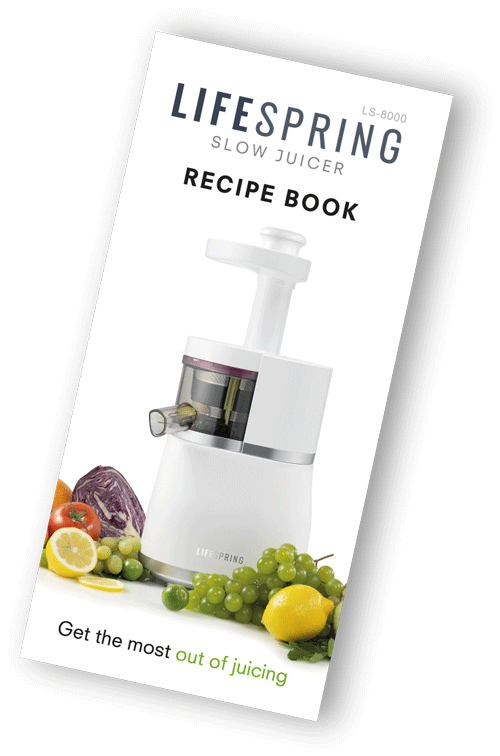 Model No.
LS8000
Power Consumption
150W
Input Voltage
240V
Extraction Method
Cold Press
Frequency
50 Hz
Speed in RPM (rotations per minute)
Rotary Screw - Clockwise 50RPM
Juice Extraction Net - Counterclockwise 25RPM
Motor
AC
Fuse
N/A
Rated Usage
30 minutes or less
Contents
Juicer base / main unit, drum, pulp discharger, strainer, auger / rotation screw, hopper / container lid, pusher, 2 jugs, cleaning brush, tofu frame, recipe booklet, user manual
Extra Features

Mutual Counter Rotation System 
Automatic Reverse Rotation Function 

Made in Korea

Cord Length
N/A
Dimensions
H: 426mm, W: 162mm, D: 223mm
Warranty
7 years motor, 2 years parts and labour
LifeSpring Slow Juicer
Brochure
LifeSpring Slow Juicer
User Manual
LifeSpring Slow Juicer Reviews
This is a review section, this text will be automatically hidden when loading the live page.