Coway P210N Water Purifier High Performance Carbon Filter

The Coway P210N Water Purifier is a high filtration, high performance water purifier that can work as a counter top or under-the-sink water purifier. No power consumption is needed to operate the Coway water purifier. Its high quality carbon filter filters out over 15 harmful contaminants from water.
The Coway P210N Water Purifier ensures your family has safe drinking water at all times. Its high quality two-column carbon filter filters out more than 15 contaminants from water, including viruses, bacteria, chlorine, VOCs, mercury, lead and asbestos.
Eliminates Contaminants, Viruses, Bacteria and Microorganisms
It uses a two-step filtration system that provides you with clean drinking water without removing the healthy minerals. With its electro-kinetic pre-filter, the Coway P210N water purifier can remove even the smallest contaminants that ordinary filters may miss. The water then passes through a carbon block filter, which removes particles as small as 0.5microns. The Coway Water Purifier also features a nanotrap filter that eliminates more than 99% of viruses, bacteria and microorganisms from tap water, leaving you with clean and safe drinking water.
Convenient and Easy to Use
Designed for convenience and ease-of-use, the Coway P210N is compact, lightweight and does not require electricity or batteries to operate. The filter can be replaced every 1,000 gallons (3,785 litres) of water used, and even features a filter replacement indicator to alert you when the filter needs replacing.
This Coway water purifier can be easily installed either as a counter top water filter or under the sink to save bench space. Compact, easy to use and cleverly designed, the Coway P210N Water Purifier is the ideal solution to high quality, clean water at home.
Model

Coway P-210N Water Purifier

Filter

Nanotrap Filter / Carbon Filter

Contaminant Reduction and NSF Standards

NSF / ANSI 42: Chloramine, Particulate Class I
NSF / ANSI 53: PCB, Turbidity, Toxaphene, Asbestos, Mercury (@ pH 6.5 and 8.5), VOC, MTBE

Maximum Flow Rate

0.66GPM (2.5 LPM)

Minimum Flow Rate

1.06 GPM (4 LPM)

Filtration Capacity

1,000 gal

Dimensions (W x H x D)

12 x 10.8 x 8 inches / 30.5 x 27.5 x 20.3 cm

Weight

5 kg

Certification

NSF / ANSI 42, 53

Working Temperature

40°F ~ 100°F (4.4°C ~ 37.8°C)

Working Pressure

30 ~ 120 psi

Filter Replacement Indicator Flow Rate

2.5 LPM (0.66 GPM)
Coway P210N Water Purifier
User Manual

How to Remove the Plugs on the Coway P210N Water Purifier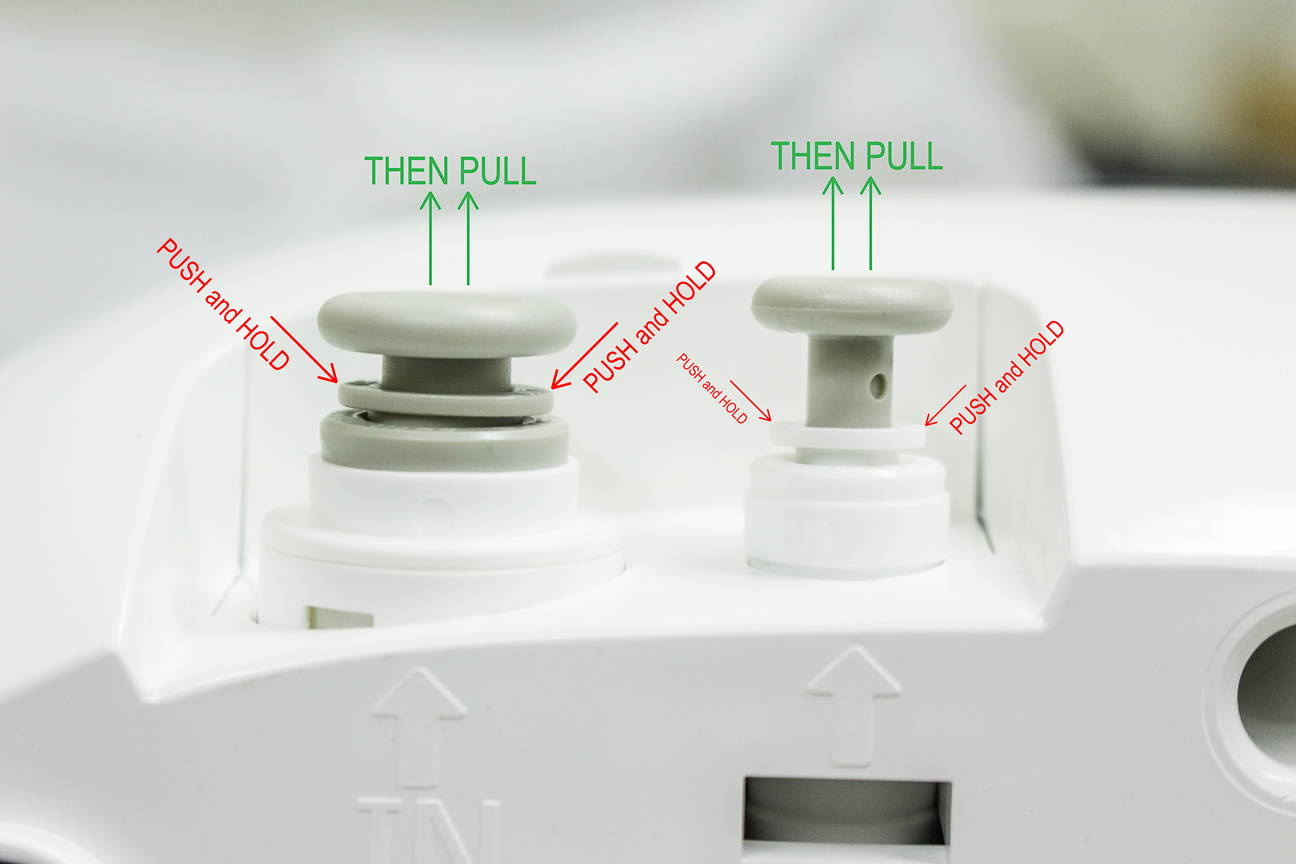 Coway P210N Water Purifier Reviews
This is a review section, this text will be automatically hidden when loading the live page.
A superbly easy way to remove harmful toxins from your drinking water
I've been using the Coway P210N counter top water filter for some years now and have been very pleased with it's results. Ordering the replacement filters is both affordable and easy...Andatech can't be beaten in my opinion.
I'm very happy with this product
I've been using my Coway P210N Water Filter for over 2 years now and am very happy with it's effectiveness at removing unwanted chemicals in my water supply. It's extremely easy to connect to the tap, and occupies a very small amount of space on the counter.