Ionmax+ EcorPro DryFan® Pro
Stainless Steel Desiccant Dehumidifier
for Boats and Coastal Areas

Designed for Harsh and Humid Conditions
Unlike regular household dehumidifiers, the DryFan® Pro stainless steel desiccant dehumidifiers are purposely built for boats, yachts, and for use near coastal areas.
Small, compact and sturdy, the DryFan® Pro dehumidifiers are designed to run 24/7 and will extract moisture even down to -20°C room temperature.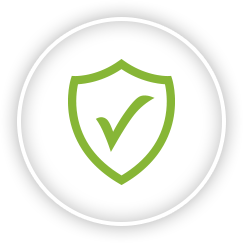 Moisture Removal Rates
DF8 PRO - 8 L/day
DF12 PRO- 12L/day
Salt-Resistant Stainless Steel Construction
The DryFan® Pro stainless steel desiccant dehumidifier is ideal for many boats, yachts and ships where cleanliness is important. Its efficient performance not only helps protect the boats from the harmful effect of excessive moisture, it also prevents the electronics, furnishing and the very fabric of the hull from rotting inside and outside. Continuous use of the dehumidifier eliminates odours associated with high humidity, making the cabin more pleasant to inhabit. Its salt-resistant stainless steel housing can withstand harsh coastal and ocean conditions, making the DryFan® Pro ideal for use in beach houses and coastal homes, too.
Fully automatic dehumidifier for 24/7 use
Continues operating in temperatures as low as -20°C
Dries 4 to 7 times faster than traditional dehumidifiers
Freestanding dehumidifier or mount in any configuration
Equivalent to a 25 Liter Dehumidifier
The Ionmax EcorPro DryFan® Pro dehumidifier dries even below 5°C when all other dehumidifiers stop working.
Below 25°C, it often works 4-6 times better at extracting water than much larger normal dehumidifiers at room temperatures.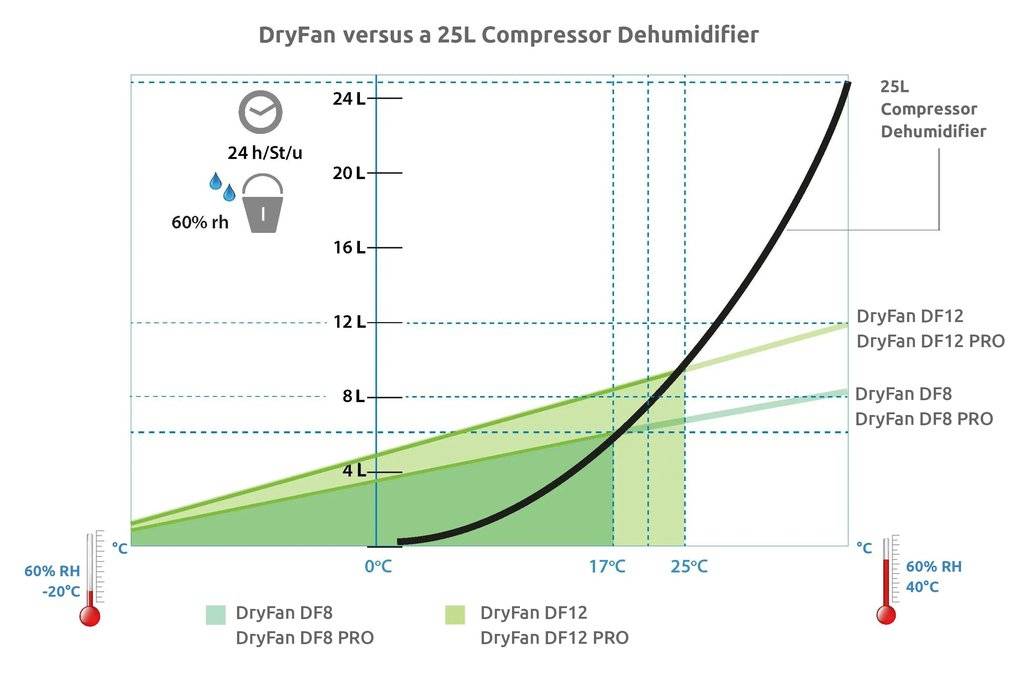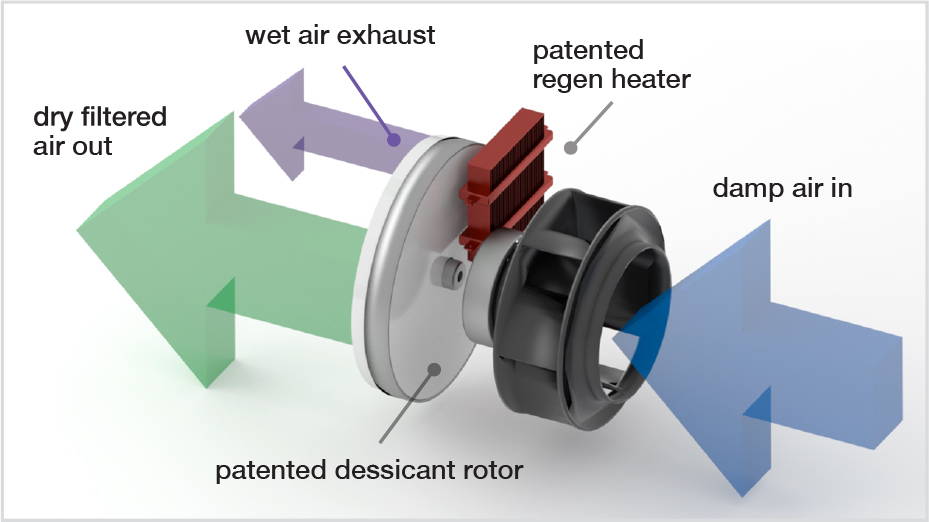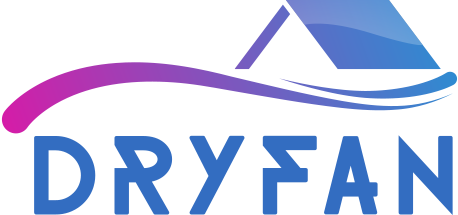 Powerful DryFan® Technology
How it works
The EcorPro desiccant dehumidifiers use DryFan® technology and uses a continuously rotating moisture absorbing patented wheel termed a "Rotor".
A highly efficient yet low noise fan draws air into the unit (Process Air) and forces it through a section of the rotor.
As the air passes through the rotor, the honeycomb, of hygroscopic membranes absorbs almost all of the moisture creating an extremely dry airstream.
Duct air in from the same room or a remote point
Concentrate the most damp air into the boat dehumidifier to be dried if needed.
The Ionmax+ EcorPro DryFan® Pro Dehumidifier is fitted with a metal duct flange on the filter grill. This gives you the option to install an external 125mm duct to draw in the air from a more remote point.
Vent moisture out
The Ecorpro dehumidifier does not produce liquid water.
Instead it vents water through a 41mm (1-1/2") exhaust pipe. This pipe can be a flexible hose or a common push-fit waste water pipe that you can get in any local DIY store.
Due to this, it is a fully automatic dehumidifier that can be run 24/7 with no buckets of water to empty every day.
"Superb Marine Dehumidifier"
The Yachting World magazine writes that dehumidifiers are an essential investment to protect the interiors of a yacht over the winter months.
"After much research and using and trialling other models we ultimately selected the DryBoat 12 for our expedition yachts... we love its commercial grade construction and that it is also easily set up for a permanent installation – meaning it does not sit out in the open getting knocked about. Most of all, we really liked that it expels moist air through a vent rather than draining into a tank or sink, so it really can be left operating almost indefinitely.
It's rare that we rate something this highly but the DryBoat 12 has proven to be a superb marine dehumidifier that has delivered exceptional results all summer in tough environments such as Spitsbergen and Norway."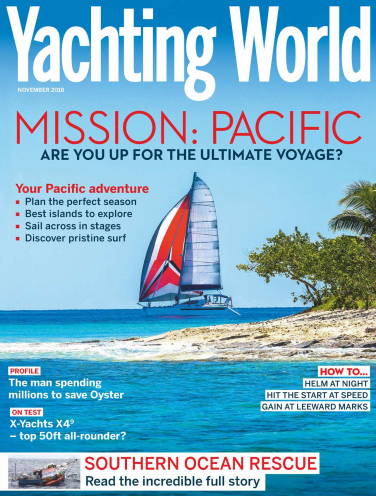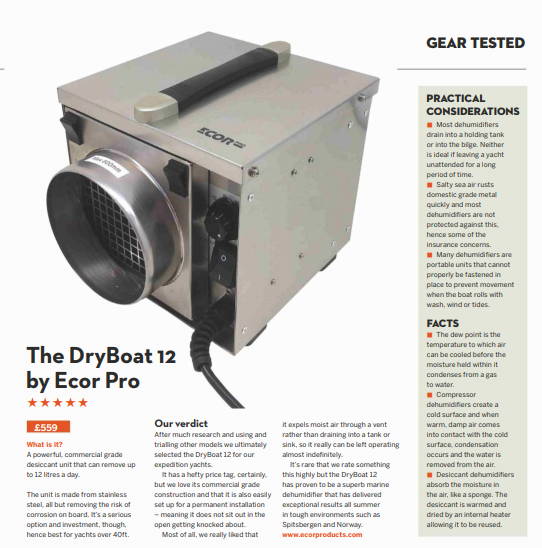 Differences between the DF8 PRO and DF12 PRO
The DF8 Pro does not have a dry air outlet flange.
Thus, dry air will be filtered out into the same space.
Max 0.6m wet air out duct length
Max 1m process air in duct length
8L/day extraction rate
Dimensions: 200mm (height) x 200mm (width) x 200mm (length)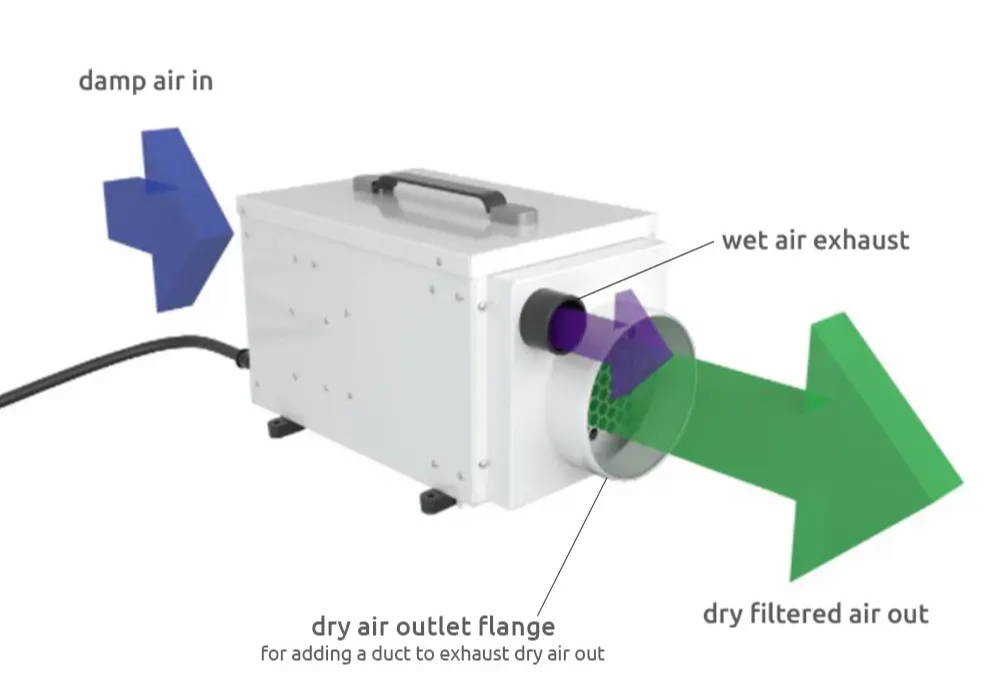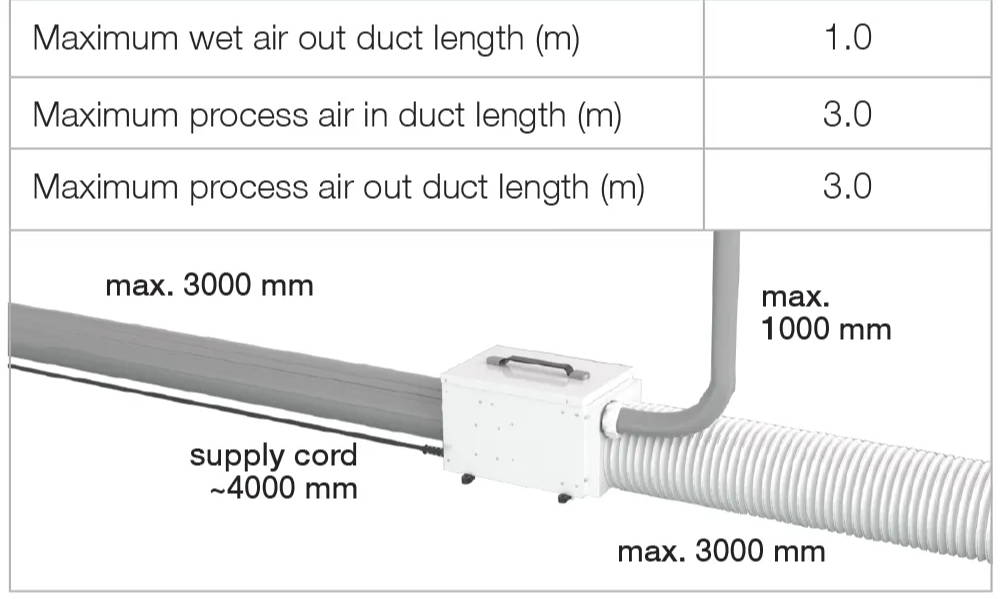 The DF12 Pro has a dry air outlet flange for adding a duct of up to 3m.
With this, you have the option of adding a duct to exhaust dry air out or to a different space.
Max 1m wet air out duct length
Max 3m process air in duct length
12L/day extraction rate
Dimensions: 200mm (height) x 200mm (width) x 300mm (length)
---
Ionmax+ EcorPro DryFan® DF8/12 Pro
Features Overview


Standard sized fittings for input air duct (125mm) and wet air exhaust (40mm) are easy to source from your local DIY stores.
Long ~4m power cord - No need to join cables when placed in crawl spaces or lofts in the home.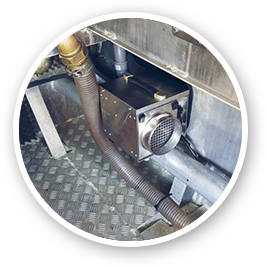 Ideal for boats, homes near coastal areas or areas in the home that are not heated but prone to dampness, such as cabins, storage facilities & crawl spaces.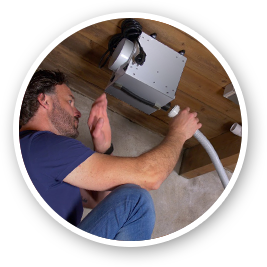 With the DF12 Pro, dry, clean air can be ducted out to where you want. Ideal for use in lofts to keep underground rooms or bathrooms dry. Much more energy efficient than an extractor fan.
The Ecorpro DryFan® Pro dehumidifier can be used as a freestanding dehumidifier or installed in a cupboard space. Quiet and out of sight. Protect your home while saving space.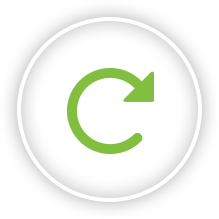 Auto Reset
Automatically restarts operation when the power supply returns after an interruption.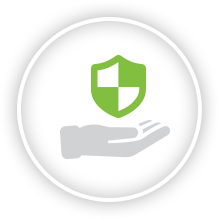 Safe to Use
The patented technology is both safe and energy efficient and can never overheat to hazardous temperatures, even if vents become accidentally blocked.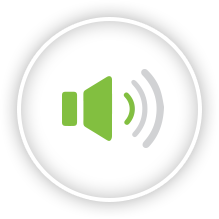 Low Noise Fan
At under 50dB, its low noise fan makes this model ideal for small spaces such as bedrooms, workspaces, engine compartments, or on-board toilets.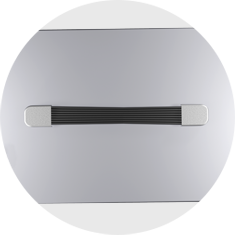 Carry Handle
Flat handle that can be extended to allow easy carrying in one hand.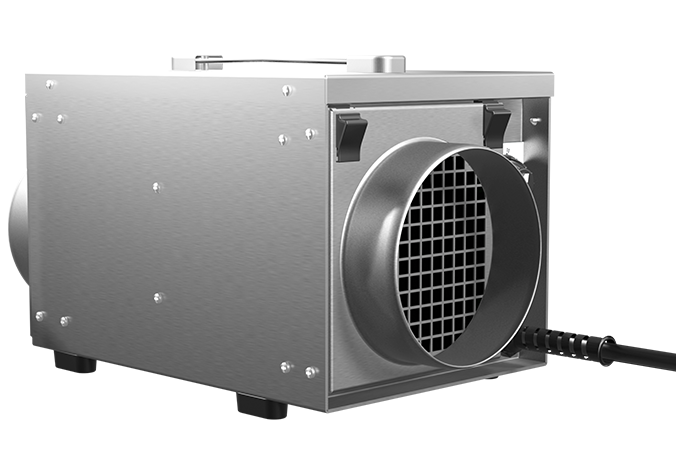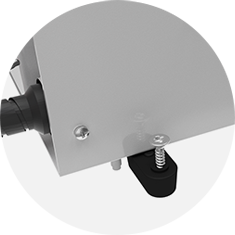 On Four Feet
Anti scratch plastic feet can be swivelled out to make four anchor points so that the dehumidifier can be fastened with suitable screws or bolts (not provided) to walls or simply fastened down onto a surface.
Compact desiccant dehumidifier for boats and homes
The Dryfan® Pro industrial strength boat dehumidifiers are designed to be used almost anywhere, including boats, living spaces, lofts, basements and crawl spaces. Set it up in any orientation - it'll even work upside down! With its durable construction, the Dryfan® Pro can be used as a central dehumidifier for your seaside / lake storage facility or boat. It's also small enough to be carried by one person, and is easily transported with the carrying handle.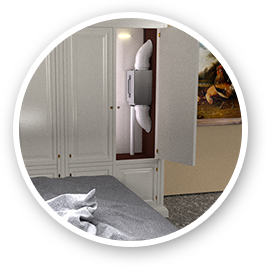 For homes, boat storage facilities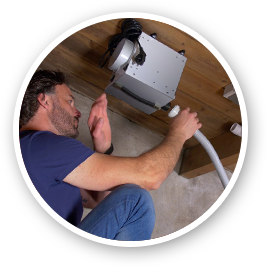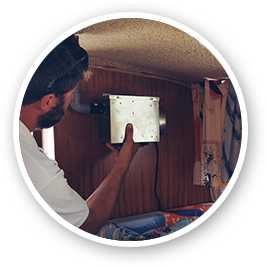 Dehumidifier for storage facility, or side mounted engine dehumidifier
Regulate humidity on the unit or remotely.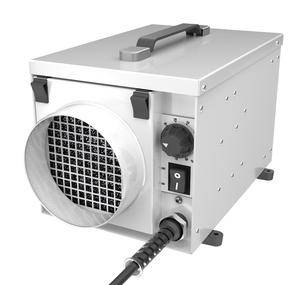 There is both and internal humidistat fitted and the possibility to put on an external humidistat but one can also be added very easily.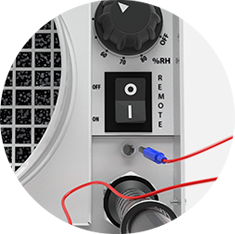 An optional (add-on) remote humidistat control can be connected to turn the dehumidifier on an off automatically remotely if the dehumidifier is concealed or ducted in position.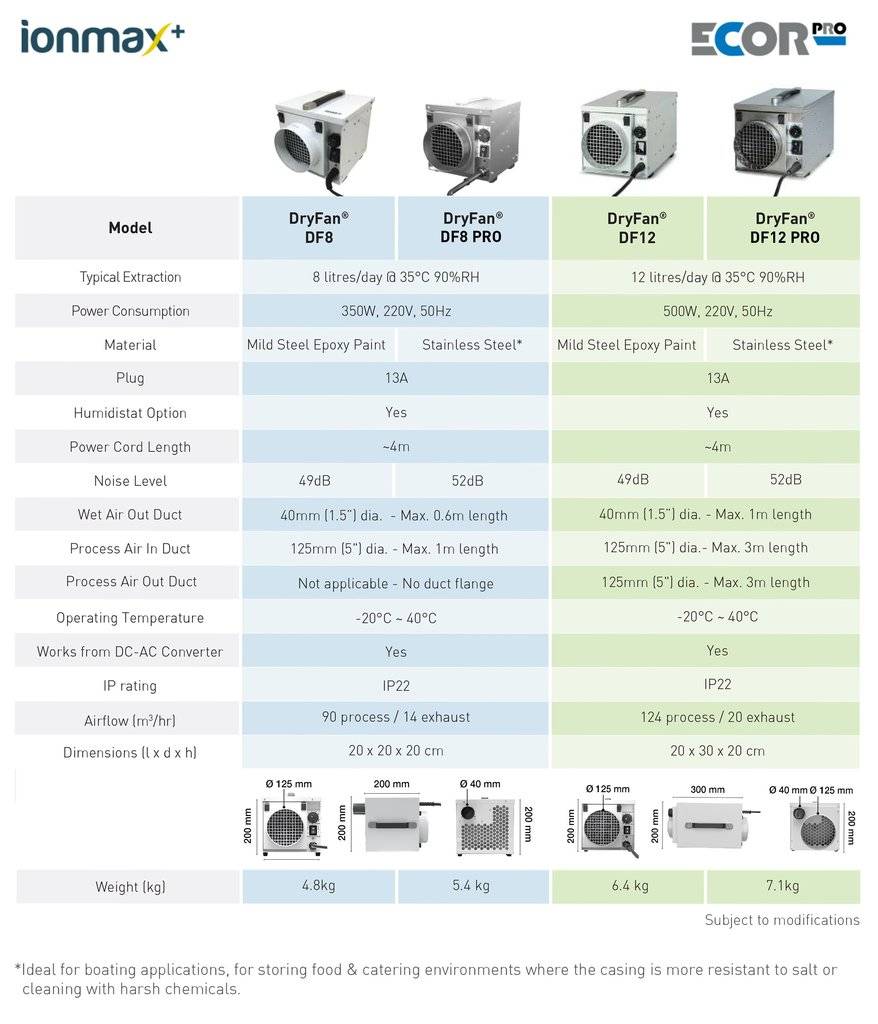 Ionmax+ EcorPro DryFan® Brochure

Ionmax+ EcorPro DryFan® User Manual

Ionmax+ EcorPro DryFan® Quick Installation Guide

About the DryFan® Dehumidifiers
Installing a DryFan® Dehumidifier
---
Ionmax+ EcorPro DryFan® Pro
Industrial Desiccant Dehumidifier Reviews