Ionmax+ EcorPro DryBoat® Commercial Dehumidifier for the Boat
The Ionmax+ DB8 and DB12 Boat Dehumidifiers are fully automatic, stainless steel, and industrial strength desiccant dehumidifiers designed to operate 24/7 under harsh seaside and humid conditions.
The DryBoat® dehumidifiers have been tested and improved to dry areas with temperatures as low as -20°Celsius - 4 to 7 times faster than traditional dehumidifiers.
Probably one of the smallest and durable commercial dehumidifiers on the market, the DB8 and DB12 work perfectly in any orientation. Mount the dehumidifier on cabin walls and floors, and even upside down on the ceiling. The DB8 and DB12 can be used as a central dehumidifier for your seaside/ lake storage facility or boat!
The Ionmax DryBoat® range are the perfect commercial dehumidifiers for boats, homes, and can even be used for industrial applications and settings as well.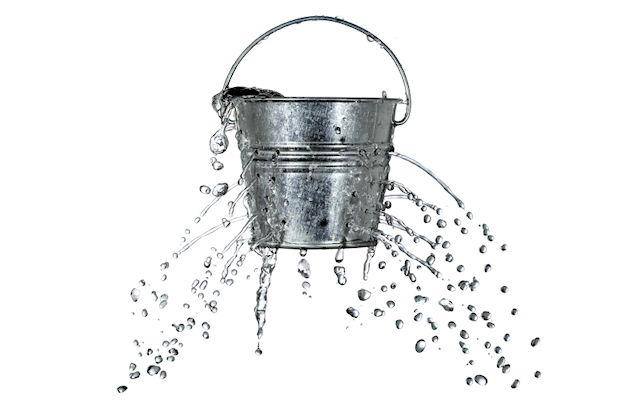 Don't waste your time or energy. As a ducted dehumidifier, the DryBoat® is fully automatic with no buckets of water to empty every day. Moisture is vented out through the ducting!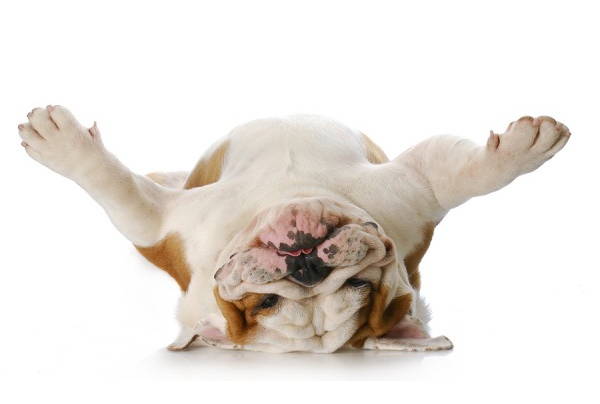 Small and can be carried on board and installed in the engine compartment, sail locker, holds, or the cabin areas.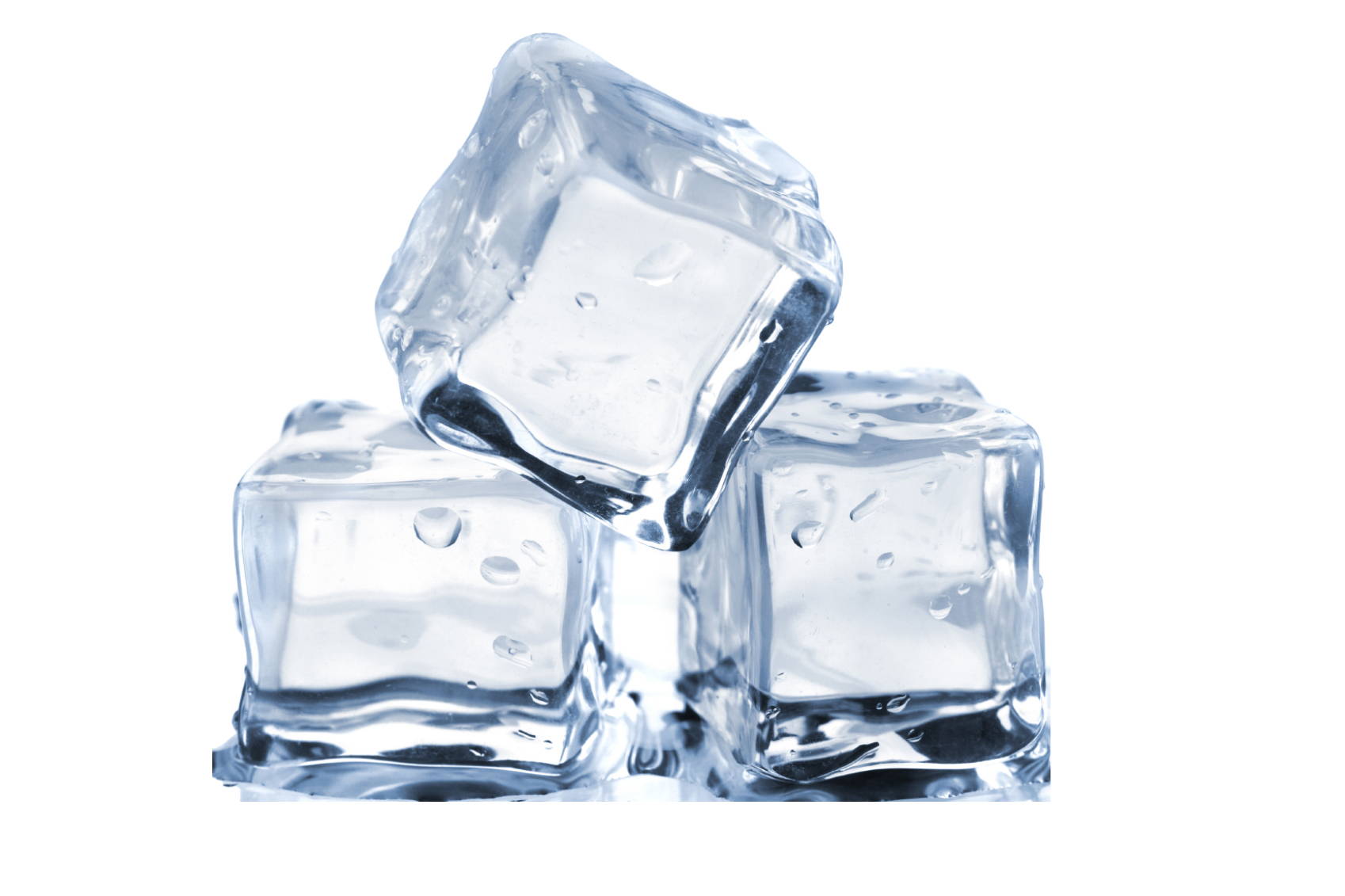 Keeps drying when normal dehumidifiers stop. The heavy duty dehumidifier continues to work even at temperatures -20°C to +40°C (-4°F to 104°F)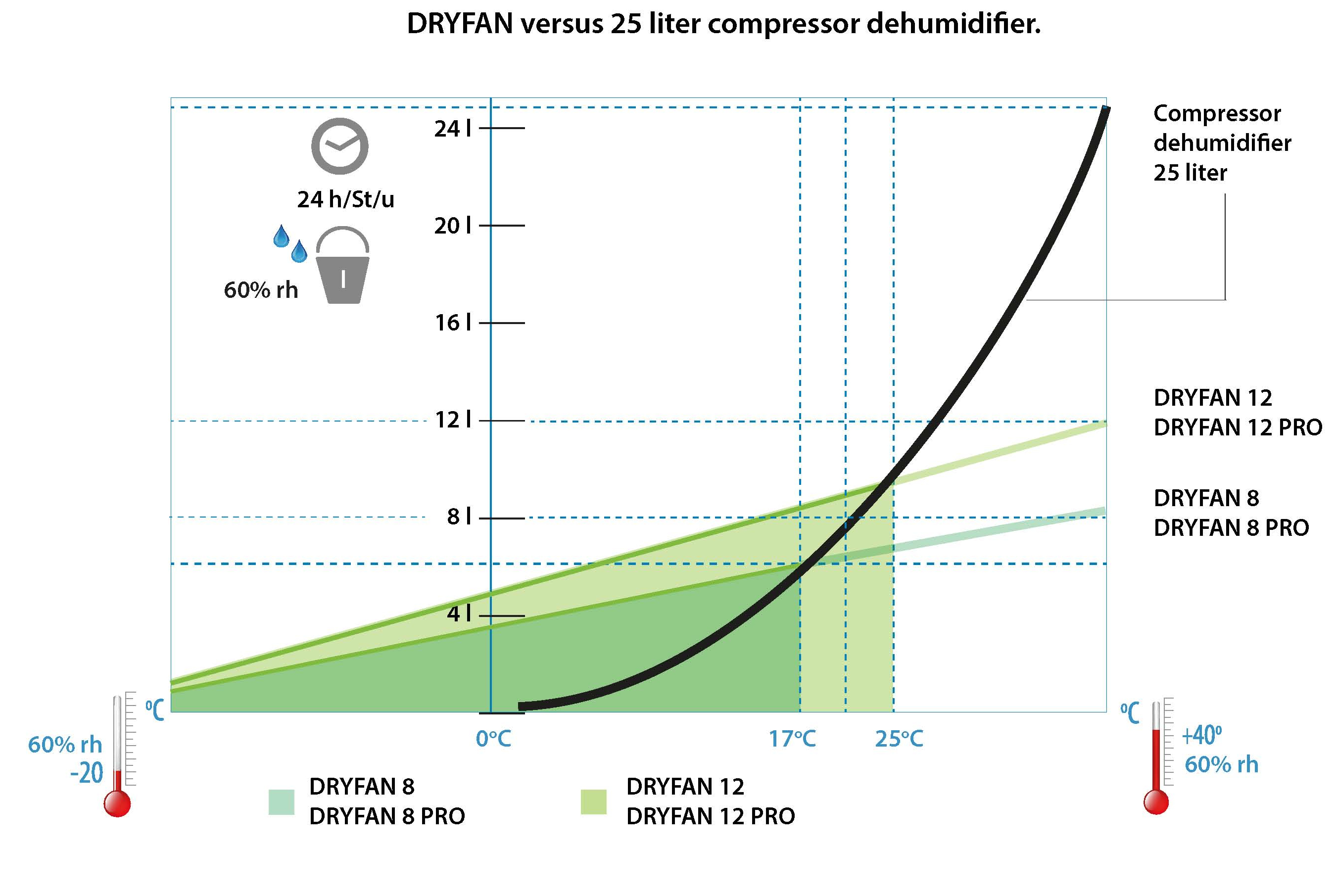 Equivalent to a 25 Liter Dehumidifier
Dries even below 5°C when all other dehumidifiers stop working. Below 25°C often works 4-6 times better at extracting water than much larger normal dehumidifiers at room temperatures
Excellent humidity control
The Ionmax+ EcorPro DryBoat® Industrial Desiccant Dehumidifier range offer powerful performance and fast dehumidification for seaside, domestic and industrial use.
Moisture Removal Rates
DB8 - 8 L/day
DB12 - 12L/day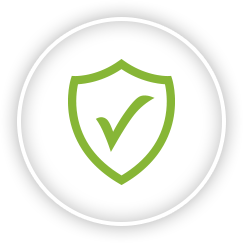 Stainless Steel Construction
Stainless Steel construction on the inside and out - designed for long term use and to cope with moving the unit on a frequent basis if needed.
UK Patented Design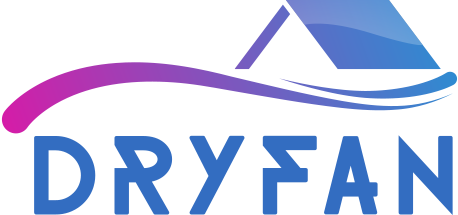 Powerful DryFan® Technology
How it works
The Ionmax+ DB8 and DB12 desiccant dehumidifiers use DryFan® technology and uses a continuously rotating moisture absorbing patented wheel termed a "Rotor".
A highly efficient yet low noise fan draws air into the unit (Process Air) and forces it through a section of the rotor.
As the air passes through the rotor, the honeycomb, of hygroscopic membranes absorbs almost all of the moisture creating an extremely dry airstream.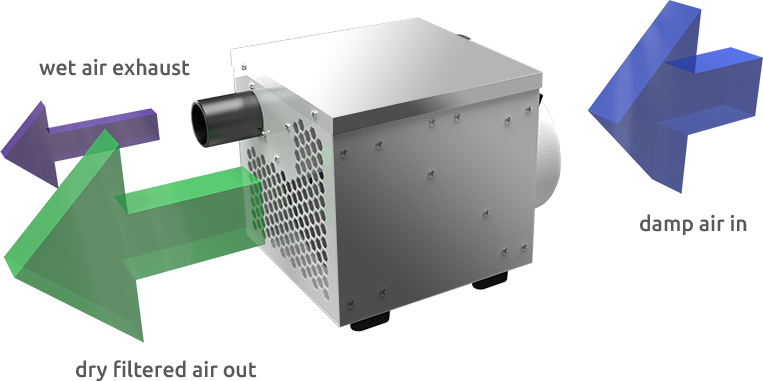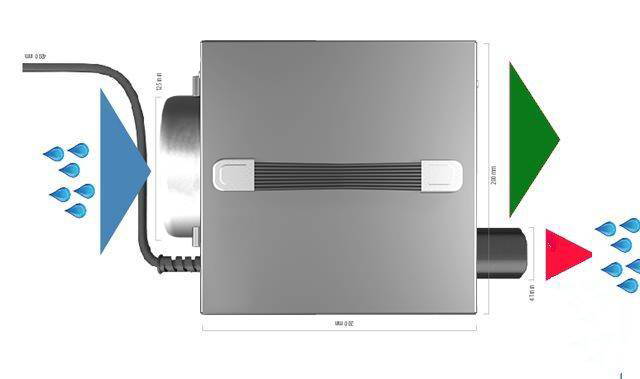 The DryBoat® dehumidifier does not produce liquid water. If it did, it could be damaged by ice.
Instead it vents water through a 41mm (1-1/2") exhaust pipe. This pipe can be a flexible hose or a common push-fit waste water pipe that you can get in any local DIY store.
In short, it vents water through a small hose in a similar way to tumble dryer, but does so in a much more energy efficient way than the tumble dryer.
The DryBoat® commercial dehumidifier for boat use was designed specifically for drying boat, storage facilities, and home spaces all day & every day.
DryBoat® is the safer alternative to domestic dehumidifiers if you need 24/7 dehumidification in your boat or at home.
commercial Dehumidifier for BOAT Applications and Processes
The DB8 and DB12 industrial strength dehumidifiers are designed to be used almost anywhere, including boats, living spaces, lofts, basements and crawl spaces. Set it up in any orientation - it'll even work upside down!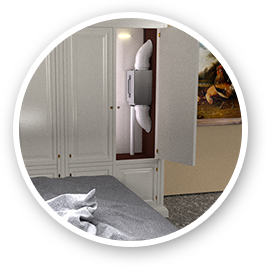 Want to conceal it? No problem! Install it anywhere, even in the cupboard. The DryBoat range is perfect as a central dehumidifier for a home, boat storage facility, and even a boat.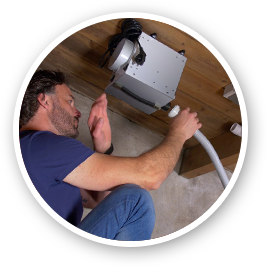 The DryBoat dehumidifier can also be mounted upsidedown to be used as an under house dehumidifier or ceiling dehumidifier.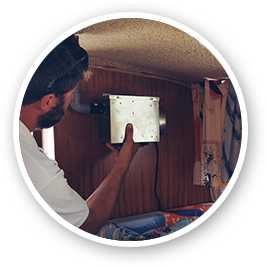 Excellent as a commercial dehumidifier for a storage facility, or a side mounted engine dehumidifier.
Duct Air-In Option
The Ionmax+ EcorPro DryBoat® Dehumidifier is fitted with a metal duct flange on the filter grill to allow for an external 125mm duct to draw in the air from a more remote point. Concentrate the most damp air into the ducted dehumidifier to be dried if needed.
Super Small Boat Dehumidifier
The Ionmax+ EcorPro DryBoat dehumidifiers are surprisingly small yet unbelievably powerful. Measuring in at only 19cm tall and 19cm wide, the DF8 and DF12 are very easy to fit into your home, no matter where you mount it. Equipped with a sturdy carry handle on top, they are easy to move around if needed.

Ionmax+ EcorPro DryBoat®
Features Overview


Standard fitting. The warm air exhaust is a standard push fit plumbing fitting for easy installation.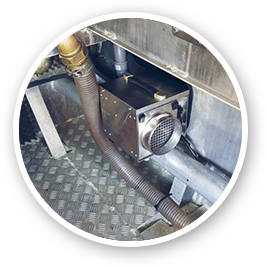 Ideal for areas in the home that are not heated but prone to dampness, such as cabins, storage facilities & crawl spaces.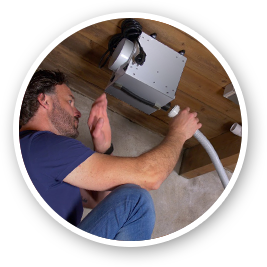 DryBoat® DB8 and DB12 process air exhaust meaning dry, clean air can be ducted. Ideal for use in lofts to keep underground rooms dry.
Can be installed in a cupboard space. Quiet and out of sight.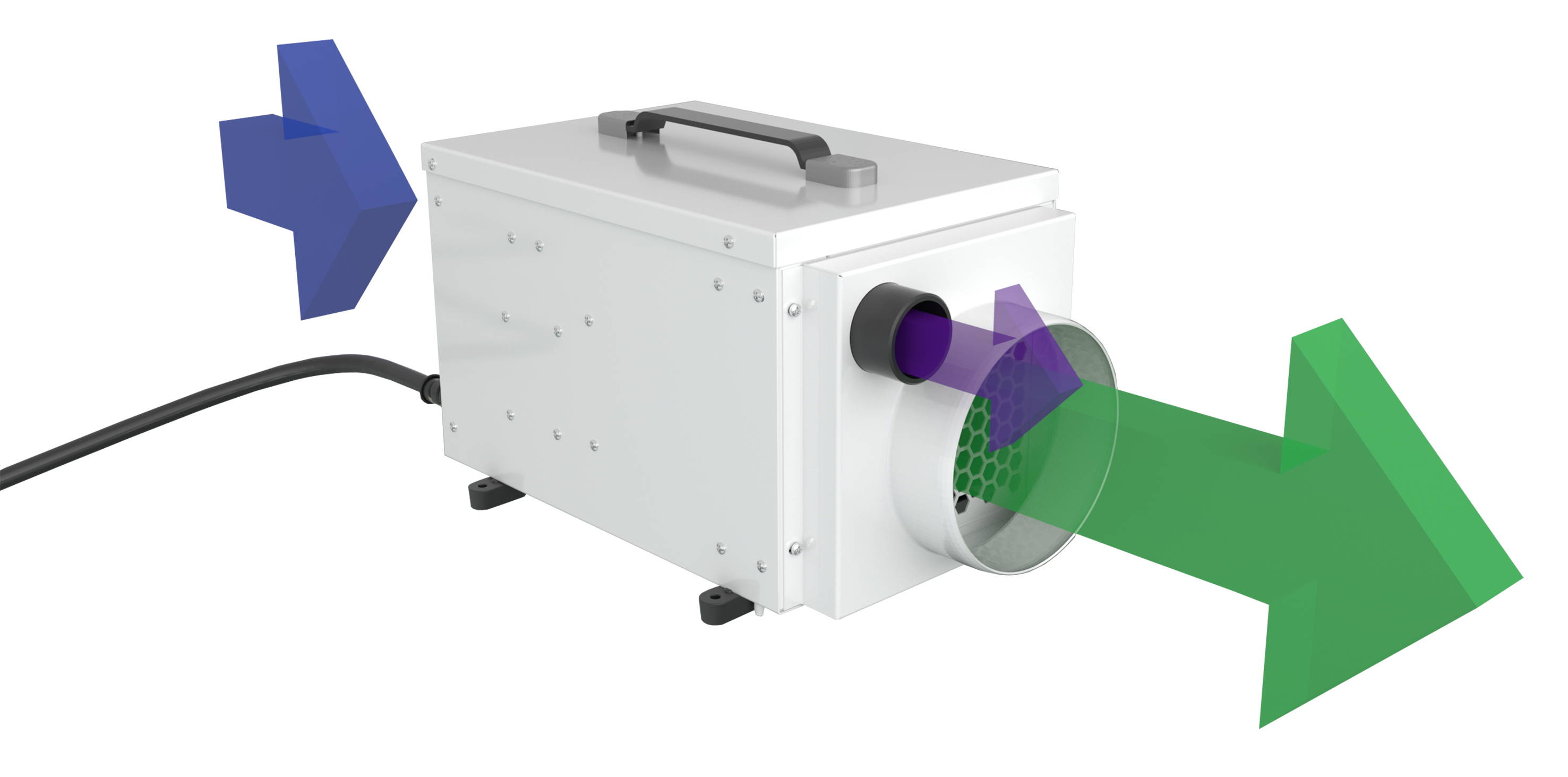 Wet air enters & is filtered before drying. Wet, warm air can then be exhausted via a 41mm (1-1/2") push fit plumbing connector to the outside. DryFan® dehumidifier can duct clean, dry air perfect for basements, cupboards & lofts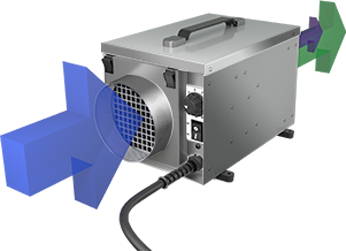 Inbuilt humidity regulator allows you to set the level of humidity of the space you want to dry. Two modes of fan (on always or fan on only) when drying.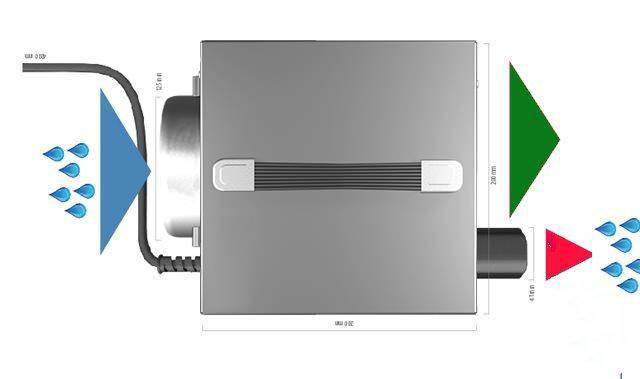 DryBoat® can exhaust processed air meaning dry, clean air can be ducted to where you want. Ideal for hiding in bathroom lofts to keep the bathroom dry and fresh. Much more energy efficient than an extracter fan.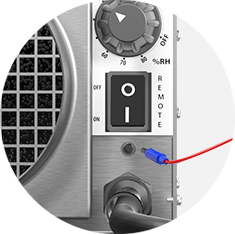 Remote Humidistat Option
DryBoat® can be remote controlled. A remote humidity sensor with 5m cable can be added safely to the space being dried.
---
On Four Feet
Anti scratch plastic feet can cleverly be swivelled out to make four anchor points so that the dehumidifier can be fastened with suitable screws or bolts (not provided) to walls or simply fastened down onto a surface.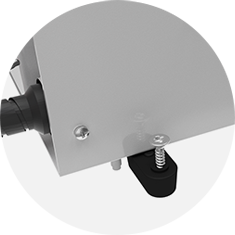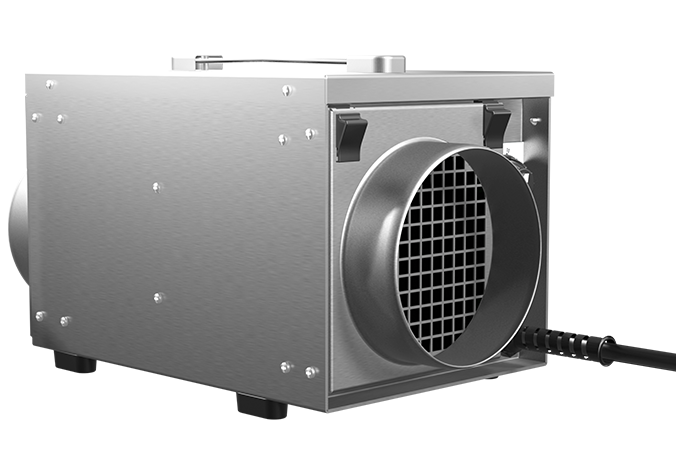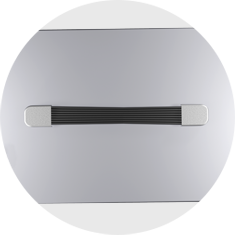 Carry Handle
Flat handle that can be extended to allow easy carrying in one hand.
Stainless Steel Inside & Out
Perfect As A Boat Dehumidifier
Includes AXIAL FAN
The DryBoat® boat dehumidifiers are ideal for many applications: boats, yachts or any shipping, but also where cleanliness is important. This includes places such as in kitchens, bathrooms, and food preparation areas.
Perfect for drying out sails after a days sailing, drying clothes, ropes and equipment from the affects of salt spray. Drying or just maintaining cabin humidity level which prolongs the lifetime of your boat, and the items within it.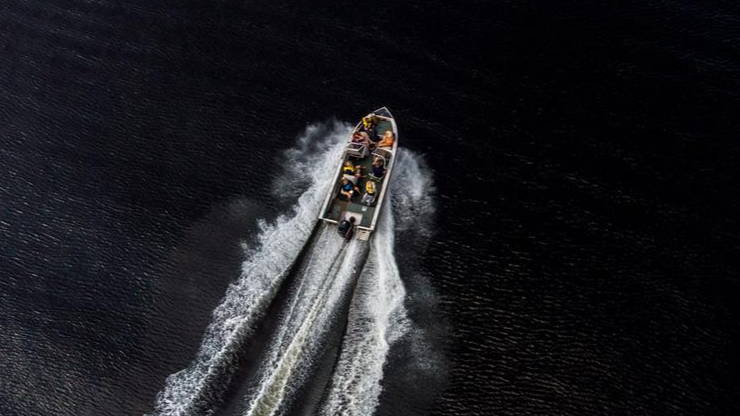 Unlike most domestic dehumidifiers, these boat dehumidifiers are truly designed to run 24/7. The DryBoat® small boat dehumidifiers are very small, and will extract water even down to temperatures of -20°C, which makes these one of the best small dehumidifiers for a boat, and perfect for any climate.
There is no water container to empty out- instead, the water is expelled via a 41mm air duct to an outside location.
Compact Desiccant Dehumidifier for the Boat
The DryBoat® desiccant boat dehumidifier is of compact size, and is enclosed within a stainless steel casing. This boat humidifier comes with a built-in carrying handle, and has four attachable feet that double up as securing fastenings. These allow the DryBoat® to be secured safely into a cupboard, under seats, or even used in a removable location so that you are able to take it home at the end of the day.
It's also small enough to be carried by one person, and is easily transported with the carrying handle.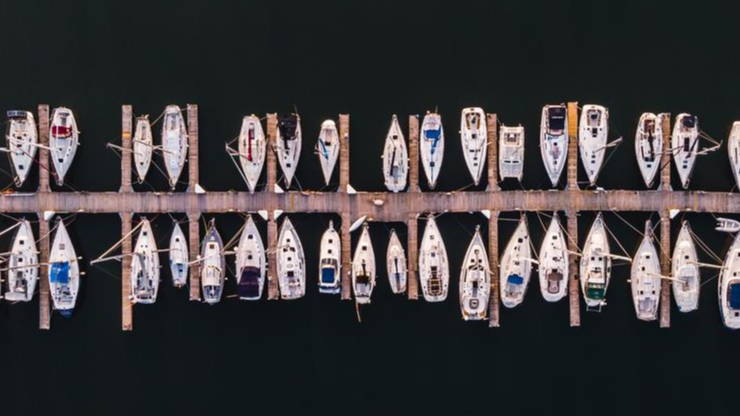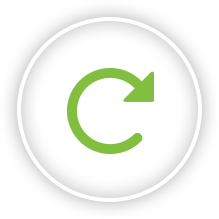 Auto Reset
Automatically restarts operation when the power supply returns after an interruption.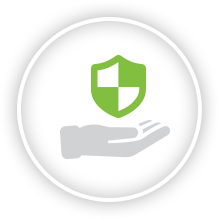 Safe to Use
The patented technology is both safe and energy efficient and can never overheat to hazardous temperatures, even if vents become accidentally blocked.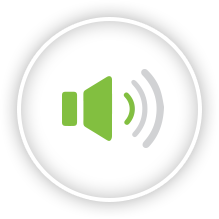 Whisper Quiet Fan
Its quiet fan makes this model ideal for small spaces such as engine compartments, on-board toilets, and many more places within your boat.
Customer Basement Installation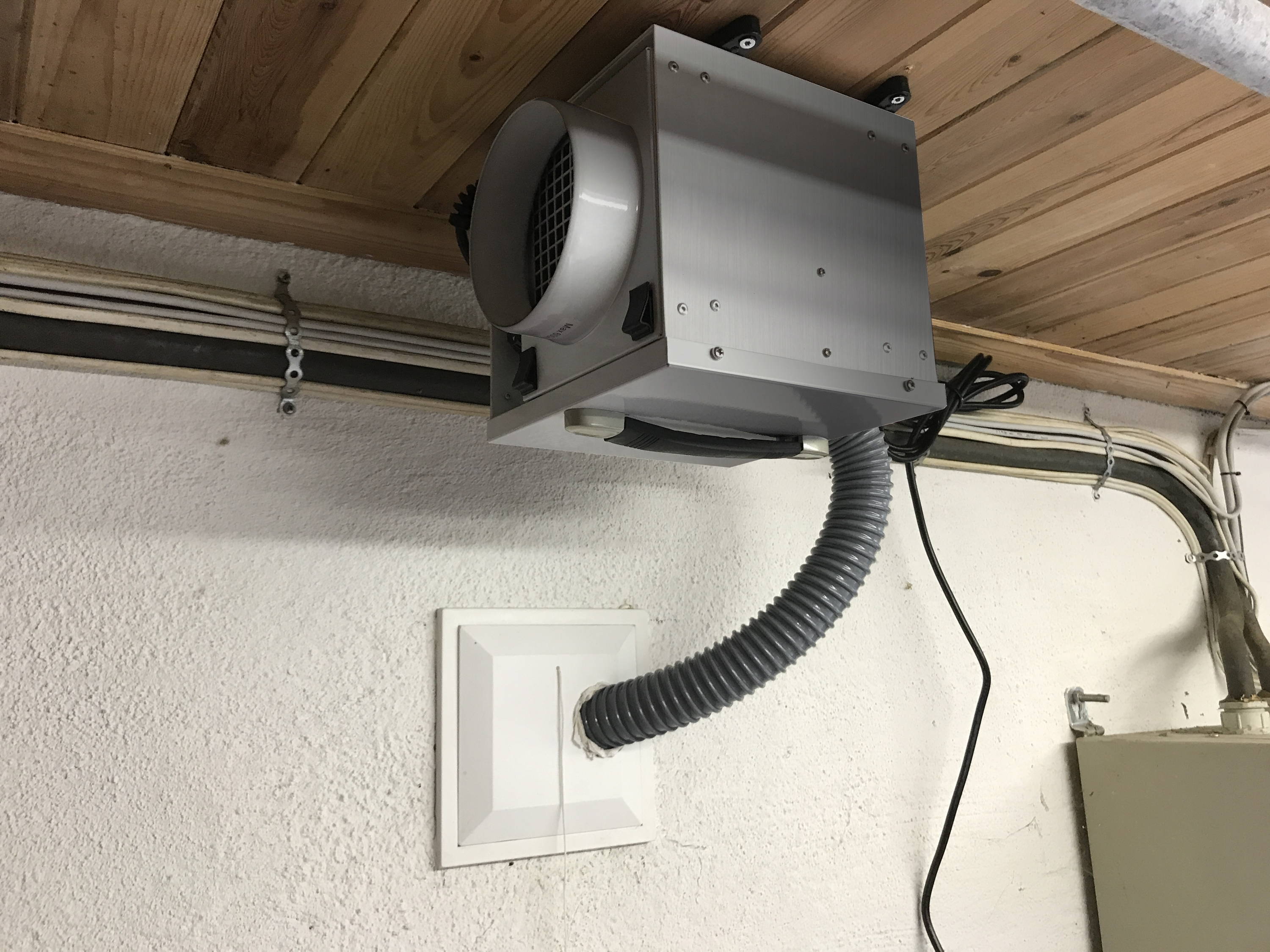 Model No.
DB8
DB12
Typical extraction @ 35 °C 90% RH
8 litres/day
12 litres/day
Typical extraction @ 27 °C 60% RH
6 litres/day
10 litres/day
Air flow (Process)
130 m3/h
130 m3/h
Air flow (Regen)
20 m3/h
20 m3/h
Input Voltage
230V ~ 1 phase • 50 Hz
230V ~ 1 phase • 50 Hz
Power Consumption / Current @ 27 °C 60% RH
0.50 kW / 2.2A
0.50 kW / 2.2A
Plug
10A
10A
Coverage Area
Multiple rooms
Multiple rooms
Operating Temperature Range
-20°C to 40°C
-20°C to 40°C
Noise Level
44 dB
44 dB
Optional Parts
Wet air exhaust flexible ducting: 1 meter length | Remote humidistat: 5 meter cord length and jack plug | Replaceable filters: pack of 3 | Blank replacement top plate without handle: pack of 1
IP Rating
IP24
IP24
Product Weight
4.5 kg / 4.8 kg
5.7 kg / 6.6 kg
Dimensions
H: 200mm, D: 200mm, W: 200mm
H: 200mm, D: 300mm, W: 200mm
Warranty
1 year
1 year
Subject to modifications.
Ionmax+ EcorPro DryBoat Industrial Desiccant Dehumidifiers
Brochure

Ionmax+ EcorPro DryBoat Industrial Desiccant Dehumidifiers
User Manual

Ionmax+ EcorPro DryBoat Industrial Desiccant Dehumidifiers
Quick Installation Guide

About the DryFan Dehumidifiers
Installing a DryFan Dehumidifier
---
Can the water be exhausted upwards?
The water can indeed be exhausted vertically upwards. Ideally, there should be a decline in the exhaust hose to stop condensation building in the exhaust and running back into the dehumidifier. However, there will be instances when this is not possible nor desired.
If the exhaust length is short, condensation may be unlikely to build in the exhaust hose at all. Longer lengths or units used in colder climates may need the exhaust hose lagged with insulation or a condensation trap used on the exhaust hose put into the hose.
Can the hoses be lengthened?
The DryBoat® units can have hoses extended further than prescribed in the movie. However, extraction performance will reduce the longer the hose lengths are as a result of air resistance. This may be overcome by using wider ducts than prescribed to allow less restricted airflow.
What size is the wet air exhaust?
The wet air exhaust is waste water pipe size 41mm in diameter. This is readily available in DIY shops but sometimes referred to as 40mm Push-Fit pipe and connections. The larger duct diameter is 125mm a standard duct size that is used with some venting kit manufacturers and often used for tumble dryers in flexible and hard duct options also widely available from DIY stores.
More questions? Contact us through Andatech support or call 1300 800 200 (Aus) or +613 8899 6900 for more information.