---
The AlcoSense Personal Breathalyzer mouthpieces are compatible with the models below. This includes the AlcoSense Verity, AlcoSense Stealth, AlcoSense Elite 3, AlcoSense Zenith+ and AlcoSense Pro. The mouthpieces are also compatible with the AlcoSense Checkmate, Alcosense Zenith and AlcoSense Volt.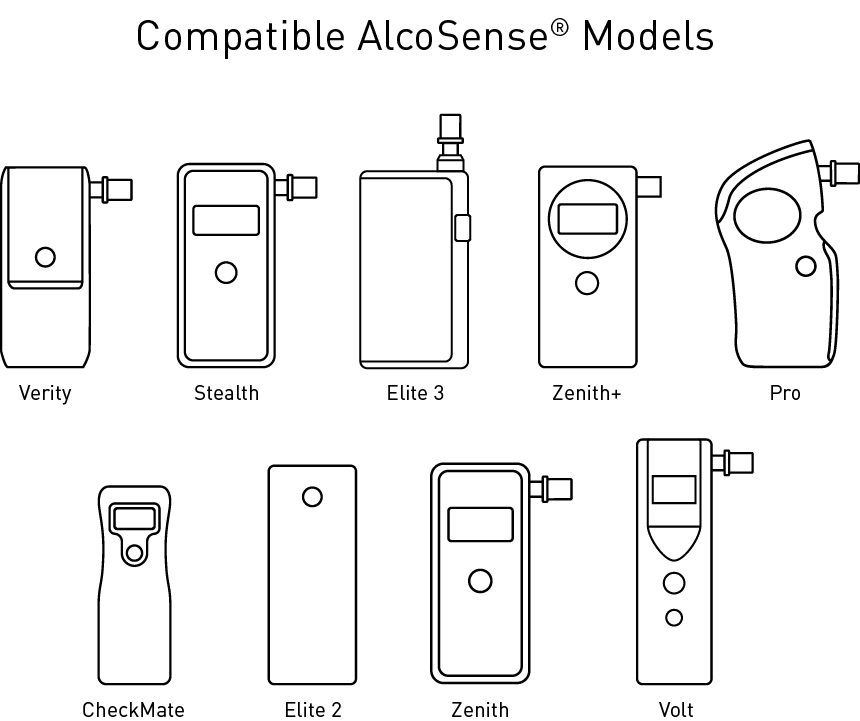 FYI: The AlcoSense personal breathalyzer mouthpieces are also compatible with AlcoMate and AlcoLimit Series breathalysers.
Mouthpieces For AlcoSense Personal Breathalysers - Reviews
This is a review section, this text will be automatically hidden when loading the live page.
Quick and easy
Ordering was simple and everything turned up really quickly. No complaints other than the batteries going flat after 4 tests.
Mouthpieces For AlcoSense Personal Breathalysers
Fast and efficient service. Thankyou
Fast and efficient service. Thankyou
Great products
Great product and fast delivery
Alcosense REview
The process was quick and easy, we received the correct item in a short time Thankyou